Who's ready for some March break fun? This year's break runs from March 11–15, and we've rounded up some of the city's best March break camps to help keep your kiddos entertained all week long. Whether they're into sports, STEM, art, or acting, there's a little something for everyone in the list of camps below.
All camps are full-day, unless otherwise noted. Double check times when registering: most camps run from 8:30 or 9 am to 4 or 4:30 pm, but timing may vary. Extended care is available in some cases, with early drop-off and/or late pick-up for an additional fee.
Along with camps in Leslieville, The Beach, and The Danforth, camps downtown east of Yonge Street are included here, as well as East York and Scarborough camps. See North Toronto Camps for camps north of Eglinton Avenue, and West End and Downtown Camps for camps west of Yonge Street to Etobicoke.
Visual Art Camps
Whether they're snapping photos or painting a masterpiece, budding artists will love finding new ways to express their creativity during March break at one of these camps specializing in visual arts.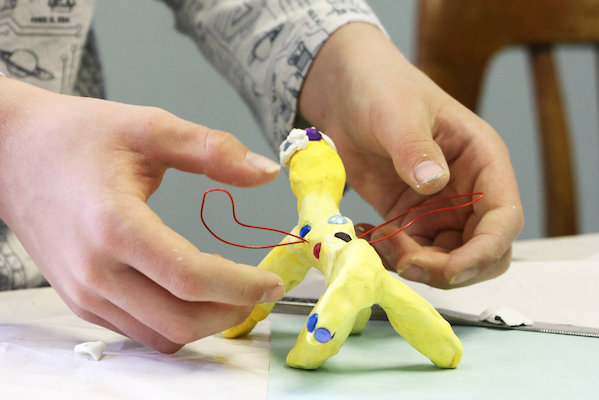 Kids learn fundamental creative and technical principles of photography—including how their own cameras work and Instagram tips—at this introductory class that includes daily photo field trips and photography-based games. Loan DSLRs available for a fee. Ages 8–12
All materials and a snack are included in LucSculpture's March break camps. Kids engage in four artistic activities each day, exploring themes like magic and indigenous ancestry through sculpture, storytelling, painting, and more. The camp can also be taught in French. Full-day and half-day options are available. Ages 6–13
A full day of drawing, painting, and building, as well as some outdoor activity, is in store for kids taking part in this March break camp. Groups are divided by age: JK–Grade 1, Grades 2–4, and Grades 5–8. Full-day and half-day available. JK–Grade 8
Performing Arts Camps
For kids who love to dance, sing, act, and clown around, there's plenty of fun to be had this March break at one of these awesome performing arts camps!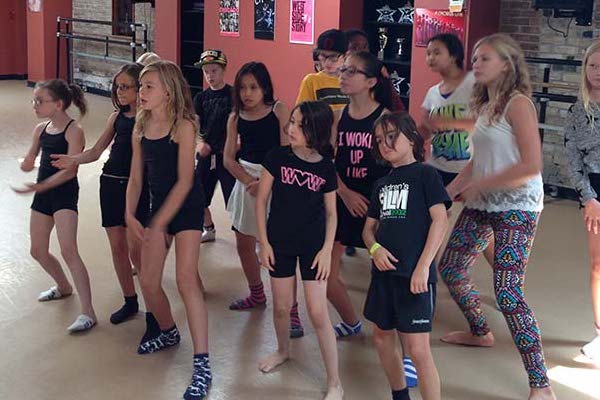 Students spend a week creating their own world in a theatrical piece, having fun on the journey along the way, at March Break Drama Camp offered by YPT—Canada's largest professional theatre for children and youth. Campers will attend a performance of the interactive show The 26 Letter Dance on the mainstage at YPT on Tuesday. The week ends with a special presentation for family members on Friday. JK–Grade 6
At this week-long theatre arts camp, kids will work together to prepare for an end-of-week presentation for parents, family and friends. Campers will help to select costumes, work on sets, learn choreography, and practice a musical number. Theatre-focused games and outdoor activities round out the week's activities. Ages 6–14
For a unique and memorable March break experience, look no further than this week of circus fun! Campers will spend the week "circus-ing," with a full schedule of aerial trapeze, silks, juggling, clowning, and more. The week ends with a special circus show for family and friends on Friday. Single-day options are available on request. Ages 4½ to 13
You're invited to a week-long dance party at Joy of Dance! Campers will spend March break making new friends and great memories while they learn routines in jazz, ballet, hip-hop, musical theatre, and more. Campers are split into groups based on their age and/or ability. Half-day or full-day options available for ages 4–7, full-day only for ages 8–12. Ages 4–12
A fun week of dancing, acting, and singing is in store for campers at this East York performing arts school. In addition to theatre skills, campers will focus on building confidence and self-esteem. The week will end with a special performance of the hit musical Newsies. Ages 6–12
Sports Camps
Active kiddos can hone their hockey and soccer skills, jump around at gymnastics camp, or have fun playing a variety of different sports at one of these high-energy camps for young athletes.
View this post on Instagram
Hockey camps at Bob Acton Sports include on-ice training and skills development, a camp scrimmage, dryland training, and other sports activities, at three different skill levels. A pizza lunch is provided on Friday. Late pickup is available. Ages 4 and up
Gymnastics, trampoline, and arts and crafts are on the roster for your limber gymnast in a 33,000-square-foot facility with state-of-the-art equipment and specialized activity stations for various ages. Full-day and half-day options available. Ages 4½ and up
March break camps at this enormous sports centre take place inside the covered Winter Dome with full NFL-size football field and full-size turf soccer field. Camp activities include sports and games, icebreakers, and excursions. Kids get a Friday pizza lunch. Ages 4–12
Power Soccer (East York or Scarborough)
Soccer clinics focus on specific skills and tactics for each session, followed by a game. Sign up for one or all sessions. Camps are divided by age (4–5, 6–7, 8–15) with a separate Goalkeeper Training session (ages 10–15). Play is on an indoor turf field. Registration is on a by-day basis, with full-day and half-day options available. Ages 4–15
The World Cup March Break Soccer camp is led by the coaching staff of Ryerson's champion men's soccer team. The week-long program focuses on individual age-appropriate skills, leadership, and strength and agility exercises, and includes Ryerson student athlete mentorship. Topics such as nutrition, goal-setting, and sportsmanship are also explored. Ages 6–14
At this multi-sport camp, kids learn a variety of fundamental sports skills in soccer, baseball, flag football, ball hockey, basketball, and more. The focus is on fair play, teamwork, and fun. Ages 4–12
Known for their kids' sports and tennis programs, the premium Mayfair Clubs offer plenty of options for active kids during March break. At the Lakeshore (Downtown East) location, you can choose from Tennis Camp (ages 4–17) or Squash Camp (ages 6–17)—both of which include afternoon swimming sessions—or Splash and Laugh Camp (ages 4–9), which focuses on swimming skills. There's also a Tiny Tots Mini Program for ages 2–5, which is a half-day program focusing on a wide range of skill-building activities, squash clinics, creative projects, and fun games. Ages 4–17
Calling all karate kids! Campers will learn focus, coordination, and discipline during this week-long martial arts camp. The program features two hour-long karate classes every day, along with outdoor park play, indoor activities, crafts, and games. Ages 4–12
Academic and STEM Camps
Minecraft and Lego and robotics, oh my! Here's a STEM-themed camp that your curious kiddo will love.
Introduce your kiddo to the world of robotics this March break! In The Beaches, Bricks4kids is offering a Jr. Robotics with Minecraft camp for inquisitive kids who want to take building with Lego to the next level. Campers can customize their Minecraft Lego creations with sound and motion using sensors, remote controls, and Lego's drag-and-drop WeDo icon-based software for kids. Grades 1–5
Multi-Activity Camps
There's a little bit of everything (and a whole lot of fun!) in these unique March break camps. Kids can dance, play, do yoga, experience life as a settler, learn about science, try cool science experiments, and even learn how to cook with these multi-activity March break camps.
View this post on Instagram
Who wouldn't want to spend March break at a week-long birthday party? Camp Monarch's Party Time camp offers instruction in music, art, dance, and yoga, as well as outdoor play time at the Leslieville School of Dance. Games, music, and cupcake decorating are all part of the fun. The week finishes with an art show and performance for family and friends. Ages 3–12
The theme for this year's March break camp is Super Builders! Kids will test their building skills using cardboard boxes, sticks, play-dough, pasta, and other ordinary materials. Crafts, story times, active indoor gym time, outdoor play, and a dance party round out the week's activities. Ages 4–8
Kids can experience settler life as they play games, make crafts, learn settler skills, and cook on the wood stove at this City of Toronto Pioneer Adventure Camp. Ages 6–11
Children participate in creative movement, arts and crafts, hands-on science, cooking, dance, music, and yoga, as well as daily outdoor play time. There's a different theme each day of March break. Register by day or by week; half-day available. Ages 4–10