March break 2019 is quickly approaching on March 11–15. Are you ready? Kids north of St. Clair have plenty of options to develop skills in sports, coding, art, movement and dance, drama, and more—or just have a blast at camps that offer a little bit of everything.
Below find some of the most exciting March break camps we've found this year in Midtown and North York.
All camps are full day unless noted otherwise. Camp times vary; most are 8:30 or 9 am to 4 or 4:30 pm, but some days end as early as 3:30 pm. Extended care (early drop-off and/or late pickup) is available in some cases, for an additional fee.
Note: Some camps also run the following week, March 18–22, and/or during Passover break (April 18–25).
Visual Art Camps
These camps offered by art studios specialize in teaching art and craft techniques in various media: painting, sculpting, drawing, jewellery making, and more. Also see the unique camps at at Chamelea Center, which combine science and art.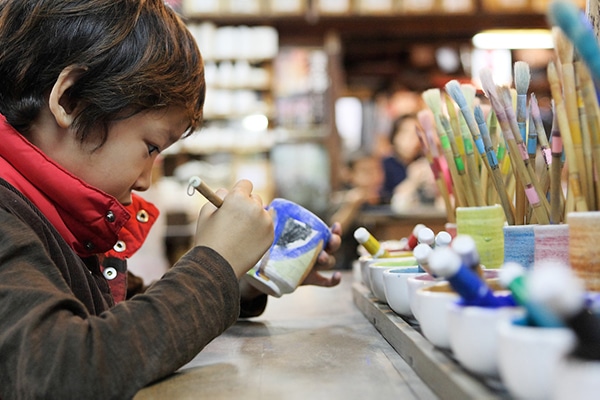 This new art school in Midtown, started by two Avenue Road Arts School alums, has year-round classes and camps. Its 2019 March break camp focuses on the art of Japan, with potential projects like acrylic painting inspired by Katsushika Hokusai's  "Great Wave" woodblock print and watercolour paintings inspired by sumi-e brush paintings—plus some classic camp fun like slime-making and board games! Ages 5–12
This year-round art school has a mythical journey planned for younger kids (ages 3–Grade 3) this March break: kids will create artwork inspired by mermaids, unicorns, and other magical creatures using a variety of materials. Drama and music activities will be incorporated. Older children (Grades 3–9) have options including jewelry design, drawing and painting, architecture and design, painting, TV techniques, and musical theatre. Ages 3 years–Grade 9 (camp options vary by age and grade)
Calling all time travellers! At this camp, kids will draw, paint, and sculpt original creations inspired by art from the past, present, and future, from cave dwellers to ancient Egypt and the Renaissance through to modern art and whatever they dream the future will hold in the year 2300 and beyond. Campers will work with a different medium each day. Ages JK–Grade 8
Girl Empowerment camps at Dazzling Divas are all about building self-esteem and celebrating a child's inner and outer beauty. Camps include health and wellness activities like spa treatments, fitness, dance, art, karaoke, games, guest speakers, and more. Grades 1–6
LOLART (Willowdalek)
Young artists will experiment with a variety of art tools, media, and techniques while making art in 2D and 3D. Ages 5–8 build skills in all sorts of mediums: clay, plaster, ink, pencil, paint, and more. Ages 9–14 focus on cartooning, drawing, and painting fundamentals and techniques. Half-day and full-day available; single-day available. Ages 5–14
At this Dance & Design Camp, kids spend half the day creating two or three DIY projects (jewellery, fashion, gifts) and participating in fashion challenges. For the other half of the day, they take part in creative dance, games, and outdoor play at Old Orchard Park. Friday is a PJ party with a movie and pizza. SK–Grade 6
At these art camps, kids spend three hours per day in the studio: with the Mixed Media Art camp, they'll try their hand at paper mâché, beading, knitting, drawing, painting, and more. At the Clay camp, they'll learn basic to advanced clay modelling techniques and create amazing original projects. Sign up for half-day sessions or combine two half-day camp sessions for full-day (discounts apply). Ages 5 and up
Performing Arts Camps
Kids can give theatre or circus arts a try at these fun March break camps. Also check out musical theatre and TV camps at Avenue Road Arts School, camps that incorporate performing arts with sports at TAC Sports, and the Dance & Design camp at Designher Co.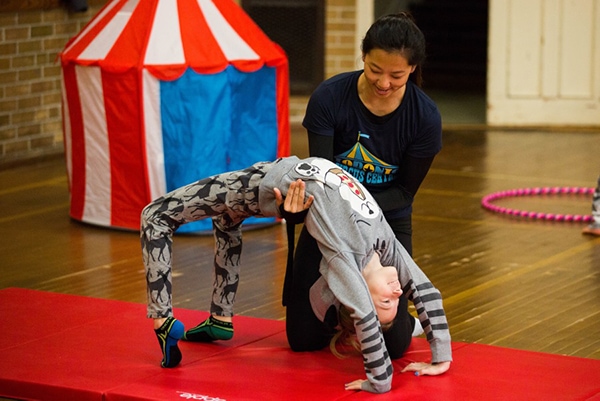 Aerial trapeze, hoops, silks, tumbling, juggling, and clowning are some of the activities kids will take part in during a full week of circus classes that ends with a circus show for parents on Friday. Ages 4½–13
At this week-long drama camp, students spend create a collaborative, theatrical piece, having fun on the journey along the way. Parents and caregivers are invited to attend their end-of-week presentations. All campers receive a free ticket to see the interactive show The 26 Letter Dance on the mainstage at YPT on Front Street. The JK/SK camp is half-day only. JK–Grade 6 (campers are broken into four age groups
Sports Camps
A March break sports camp can be anything from an intensive week of skills building in a sport you've been playing for years to a relaxed week of trying out new sports, scrimmaging with other kids, and just having fun, with some non-sports activities like crafting and board games thrown in, too. The common denominator is that these are active camps—perfect for kids who thrive on running, jumping, throwing, and, above all, moving.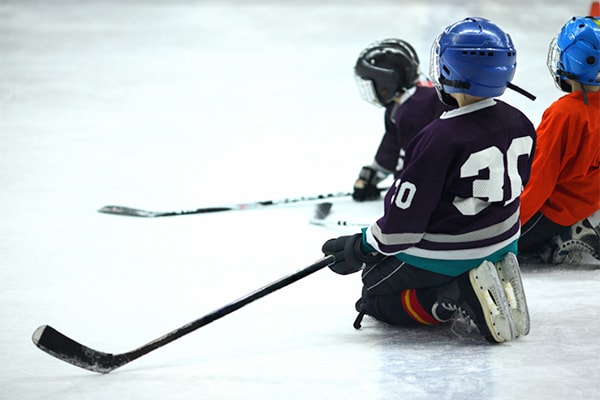 The premium Mayfair health clubs have specialized kids' camps during school breaks. At the Mayfair West location this March break, you can choose from Tennis Camp or Advanced Tennis Camp, both with certified tennis professionals, or a Sports Camp that incorporates a number of sports, including tennis and swimming, as well as crafts and games. Half-day and individual days are also available; members receive a discount. Ages 4–17
From Hockey Tips for Tots (ages 4–6) and Learn To Skate (ages 4–10) for beginners to Elite Conditioning and High Performance skills camps for more advanced players (ages 9–14), campers are evaluated by age and skill and are split into a group that will work best for them. A girls-only hockey and power-skating camp for ages 8–13 is available, too! Ages 4–14
Tennis instruction with tennis pros is the focus at this March break camp, though campers will also have a chance to play soccer and basketball during the week. The co-ed camp takes place indoors at a state-of-the-art facility with three tennis courts, three basketball courts, and three soccer pitches. Full-day and half-day available. Ages 4–14 campers grouped by age and ability
Work hard and play hard is the motto at these fun athletic camps taught by top-level coaches with high school, college, and university basketball coaching experience. Daily guest speakers, daily competitions, and camper prizes and awards are some of the highlights. Camps are co-ed; full-day and half-day available. Ages 8–15; campers grouped by age and ability
Of course, trampolining is a big part of March break camps at Just Bounce. But kids also take part in circus activities, swimming, arts and crafts, and indoor and outdoor games—and there will be visits from some slithery friends from Reptilia Zoo. Half-day or full-day camp available; single-day available. Ages 4–14
Soccer camps take place on an indoor turf field and provide a mix of age-specific skills development led by NTSC Technical Staff coaches, as well as other fun activities and games. Full-day, half-day, and single day registration are available. Ages 5–12 (born in 2006–2012)
For kids to like to move, this is a great option. It's a multi-sport camp, where kids get a chance to try out a variety of sports, including soccer, baseball, flag football, ball hockey, basketball, and more. The focus is on developing fundamental movement and sports skills as well as fair play, teamwork, and fun. Ages 4–12
Children can spend their week rock climbing, bouldering, slacklining inside True North's 12,000-square-foot facility with 36-foot walls and cool features like a freestanding boulder. Non-climbing activities for campers include obstacle courses, board games, and arts and crafts. Per-week or per-day registration. Ages 7–12
TAC Sports (North York – 3 locations)
Experiences ranging from sports to STEM programs are available at TAC's March break camps. Campers ages 6–12 can mix and match their sports and activities based on their interests, choosing from soccer, basketball, tennis, martial arts, dance, swimming, Lego robotics, performance art, cooking, coding, and more. A babysitter training camp is offered for ages 9–15. Half-day, full-day or single-class drop-in are available. Ages 4–12
Academic and STEM Camps
A break from school doesn't have to be a break from learning. And learning can be seriously fun if you opt for one of these camps with activities like Minecraft-themed coding and hands-on experiments to demonstrate the science behind bubbles.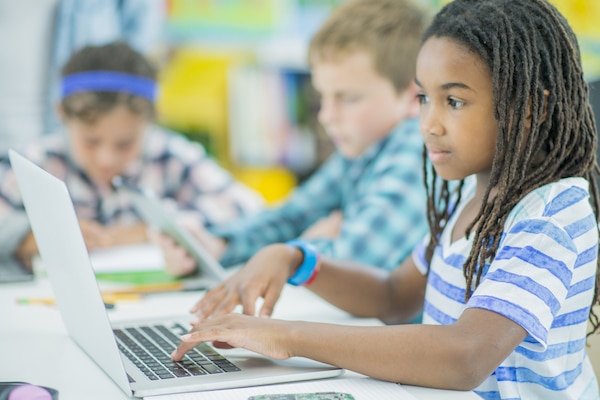 A premier STEM camp for kids, Hatch Canada combines instruction in hard coding skills like JavaScript and in soft skills like leadership. At Coding Camp, kids work on projects with themes like Star Wars, art, Minecraft, Pokémon, and more. Half-day and full-day available. Ages 7–17
Science Centre camps focus on interactive discovery to inspire a love of science and learning. This March break, campers will help to build a giant geodesic dome, make paper, and learn about the science of bubbles and the physics of roller coasters through experiments and hands-on fun. Members get a discount. Ages 5–12
All Chamelea Center programs combine art and science and are hands-on and interactive. At this March break camp, kids will make arts and crafts and take part in science experiments with staff educators. Campers will also have a chance to play and build in the center's Imagination Playground, filled with giant foam blocks and tubes in all shapes and sizes. Full-week, 3-day, or 1-day registration available. Ages 4½–10
Nature, Animal, and Multi-Activity Camps
Kids can get outdoors and explore the nature (yes, in the city!), get a lesson in history along with traditional camp activities, or get hands-on with real, live animals at these unique March break camps.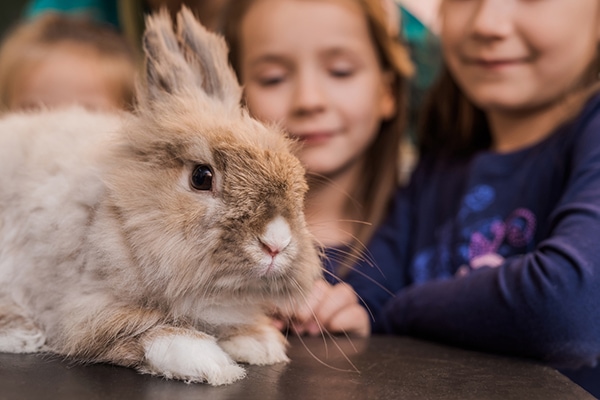 At this nature-focused camp, kids explore the Don Valley winter forest and ravines for a full five days, spending lots of time outdoors, learning about survival strategies of local animals, tracking them through the snow, looking for edible plants, and playing in the snow and ice. Ages 6–11; camps are broken into three age levels
All camps at Pawsitively Pets include hands-on interactions with rescue animals. Little Lambs camp (ages 4–5) focuses on learning about different animals. Animal Doctors (ages 6–8) teaches campers animal health and care. Vet Explorers (ages 9–11) teaches the basics of veterinary medicine. Register for two, three, four, or five days; full-day and half-day available. Ages 4–12
Campers take part in a variety of traditional camp activities and instructional programs—including baking and crafting—at the Gibson's 1851 farmhouse in North York (Yonge and Sheppard). You can register for one, two, three, four, or five days. Ages 7–11
At this multi-activity March break camp, each day has a theme incorporating crafts, games, sports, and educational activities. For example, Monday is tie-dyeing t-shirts, Thursday is a trip to the ROM, and Friday is Lego robotics day. Affordability is a priority, with a full week of camp just $175 and discounts available for siblings. Ages 5–12
---
Don't miss out!
You can get articles like this one—along with giveaways and special offers—directly to your inbox by signing up for the HWGK newsletter.