This spring, have some fun for free in Toronto and the GTA.
Following are 50 free things to do with kids this season, including free attractions and free days at museums, zoos, and the like, and special events coming up in April and May, including festivals, family shows, nature walks and hikes, and community arts events.
Museums, Galleries, and Libraries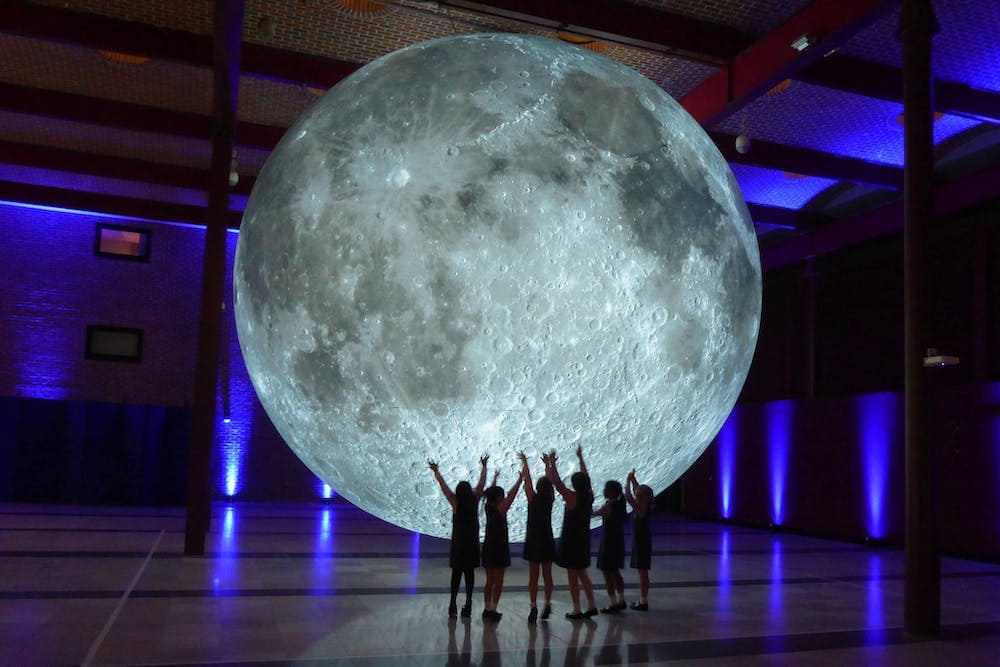 Museum + Arts Pass
Head to your local Toronto Public Library branch to pick up free passes to local museums and key attractions in the same way you would borrow library materials. Find passes to the AGO, the Royal Ontario Museum, the Aga Khan Museum, the Toronto Zoo, the Ontario Science Centre, and more. All 100 Toronto Public Library locations participate, though not all passes are available at all branches. Learn more.
Aga Khan Museum Free Wednesdays
The Aga Khan Museum, dedicated to artistic, intellectual and scientific contributions of Muslim civilizations, has free admission (which includes all exhibitions) every Wednesday from 4 pm to 8 pm. The new exhibition "The Moon: A Voyage Through Time" (March 9–August 18, 2019) is the main attraction this spring.
The AGO (Art Gallery of Ontario)
As of May 25, 2019, AGO admission is free for kids, teens, and young adults up to age 25. Adult admission still applies, but annual passes for adults are just $35, including special exhibitions. (A pretty sweet deal, since a single visit is $19.50, or $25 with a special exhibition.) Every Wednesday evening the AGO has free admission for everyone.
Toronto Public Library Events
The Toronto Public Library hosts tons of free kids' events all year round, including arts and crafts, storytelling, music concerts, puppet shows, plays, and movies. All events are free, but a few do require registration. Choose your branch and find events.
Solar Observing
Inspect our nearest star at the Ontario Science Centre one Saturday per month. Safely observe the sun (weather permitting) with specially filtered telescopes, and look for exotic surface features like sunspots, spicules, and prominences. Parking fees apply. Find upcoming dates.
Redpath Sugar Museum
Get a sweet history lesson at the Redpath Sugar Museum. Learn the history of sugar, how it's made, modern practices, and the different sugars and refining methods in Toronto. Just make sure you call ahead to let them know you're coming.
PWYC at the Bata Shoe Museum
Every Thursday evening after 5 pm is pay-what-you-can ($5 suggested donation) at the Bata Shoe Museum. This footwear-focused fashion and history museum with 13,000+ shoes and related items may not scream "family friendly", but it has a surprising number of kid-centric activities and programs.
Parks, Zoos, and Farms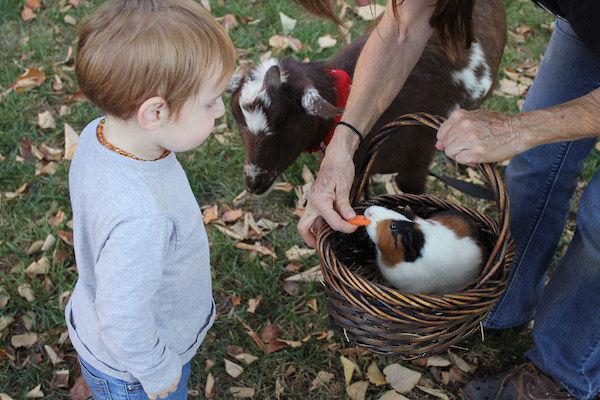 Riverdale Farm
In the heart of Cabbagetown, Riverdale Farm is a rural escape right in the middle of Toronto. Visit the farm to chat with the farmer during daily chores, such as egg collecting and cow milking; meet the animals; and experience the gardens, ponds, and majestic trees.
Rouge Park Guided Walks
Canada's first national urban park, Rouge Park has got nature, biodiversity, beaches, farms, camping, and hiking, all in one park! The park hosts weekly themed guided walks for kids and families as well as outings and events, including nature hikes, exploration walks, birdwatching, fitness, art, environmental awareness, and wildlife adventures.
Trinity Bellwoods Park
This Queen West/Little Portugal park is a popular meeting place for the surrounding community. There are bike trails, baseball fields, volleyball and tennis courts, a children's playground, and picnic areas. The frequent events here include a weekly farmer's market (Tue. 3–7 pm), yard sales, doggy meet-and-greets, festivals, and art in the park. See the Friends of Trinity Bellwoods events schedule.
Evergreen Brick Works
A sort of urban nature centre, Evergreen Brick Works has family-friendly programs and events, nature trails, a Saturday farmer's market, and a Sunday artisan market (opens in May). On any given weekend you may find planting programs for kids in the Children's Garden, guided hikes or bike rides, scavenger hunts.
High Park "Castle Playground"
The Jamie Bell Adventure Playground on the south end High Park is better known as the "castle playground". The wooden structure with spires and turrets has an enclosed toddler area and, for older kids, multiple slides, "secret" passageways, and a climbing wall. The ground is wood chips and there are picnic tables. It's adjacent to the High Park Zoo, so you can easily do both in a morning or afternoon.
High Park Zoo
On the south side of the park, High Park Zoo is a walkway with a dozen animal enclosures—the perfect size for young families who just want to visit a few animals and play in the park. There are bison, deer, llamas, peacocks, highland cattle, goats and more. The Llama Pen is open weekends and holidays 11:30–2 and kids can feed and pet the llamas and hold chickens and rabbits.
Toronto Island Park
Take the Centre Island ferry from the downtown waterfront to the Toronto Island Park for a day of exploration. You'll find bicycle trails, beaches, the lighthouse, Franklin Children's Garden—all for free! Toronto Island Park is a great place to escape the hustle and bustle. Take a picnic and a Frisbee for a relaxing day outside. See the Centre Island ferry schedule.
Corktown Common
The 7.3-hectare Corktown Common is most popular for its very cool splash pad in summer, but it's a nice spot to visit in spring, too. It's perched on a hill with a great view of the city and has picnic tables and a futuristic playground with an extra-long slide built into the side of a hill. It connects directly with the Don Valley recreational trail.
Downsview Park
Come spend the morning or afternoon at Downsview Park. The park has tons of great facilities and uses, from education and sports to nature and recreation, to concerts and cultural events. While you're there, you can enjoy the forests, trails, ponds, gardens, play areas, sports fields, and free scheduled events.
Gardens, Pools, and Beaches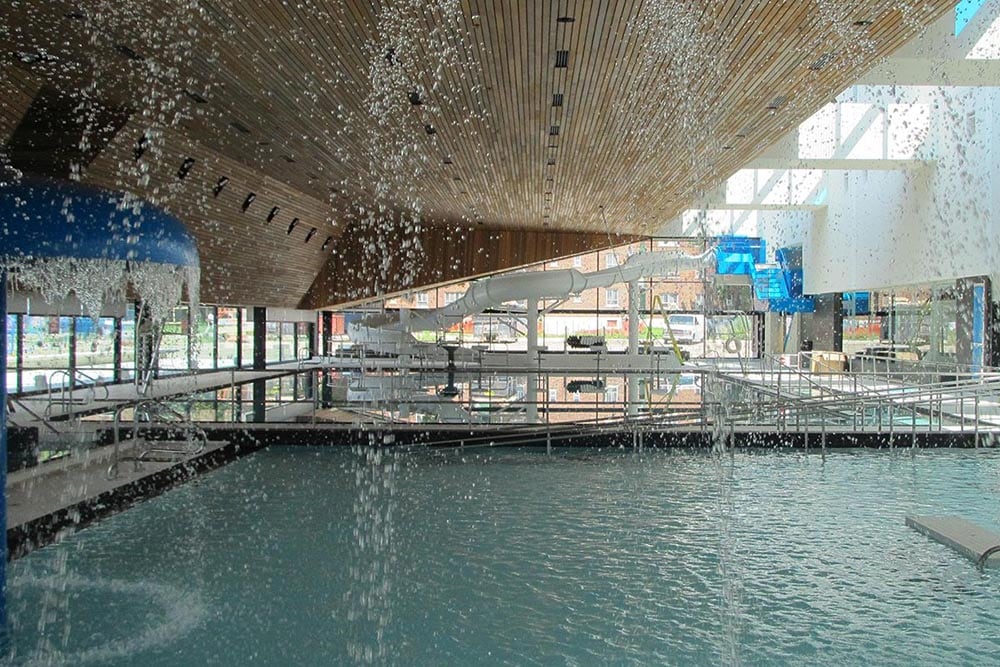 Regent Park Aquatic Centre
Drop-in swimming is free at the Regent Park Aquatic Centre—arguably the city's best public pool for kids, with a giant tube slide, Tarzan rope, and spraying water features.
Allan Gardens Conservatory
Open year-round, the glass-domed Palm House at Allan Gardens Conservatory is a perfect destination for chilly spring days. It's filled with exotic plants and flowers, cacti, and fruit trees. Spring is arguably the best time to visit, for the Spring Flower Show (through mid-May) and Easter Show (mid-April–mid-May).
The Beaches
The Beaches neighbourhood is so called for its several kilometres of Lake Ontario beachfront, lined by a boardwalk. On the beaches themselves—Woodbine Beach and Kew-Balmy Beach—you'll find volleyball nets, fun events, community fundraisers, kid-friendly activities, beachcombing, and swimming when the weather is warm enough.
Toronto Botanical Garden
Always free, the Toronto Botanical Garden is especially lovely to visit in spring. It has 17 themed gardens spanning nearly 4 acres, designed to educate and inspire. Don't miss out on the adjacent Edward Gardens, which has free tours, waterfalls, an arboretum, and stunning flower gardens. Visit on Thursday to shop at the farmer's market.
Humber Arboretum
The Humber Arboretum is 250 acres of botanical gardens and natural beauty. This unique site is home to the Carolinian bioregion, the most diverse ecosystem in Canada, and is home to more than 1,700 species of plants and animals. Enjoy 6 km of walking trails, and enjoy the fresh air.
Franklin Children's Garden
Hop on the ferry to the Toronto Islands and visit Franklin Children's Garden, an adorable, interactive green space for families on Centre Island, inspired by Franklin the turtle of the popular book series. Kids love the larger-than-life bronze statues of Franklin and his friends and they can water flowers the garden, attend storytime, and visit the turtle pond and pollination station.
Markets and Neighbourhoods
Farmer's markets can be fun for the whole family, especially those with unusual sights, lots of seating and ready-made foods, and live entertainment. Find the best
St. Lawrence Market
Since 1808, merchants and artisans have peddled their wares at St. Lawrence Market. Today, the Market continues to thrive with some 120 vendors. Enjoy authentic and delicious food samples, find cool antiques, meet shopkeepers who care, and do some people watching. The main market is closed Sunday, when the antiques market is open. Learn more.
Kensington Market
Every day in Kensington Market—a vibrant neighbourhood/community with more than 240 small businesses—you can enjoy people watching, window shopping, browsing, street performers, and amazing street art—all for free! After Victoria Day, Pedestrian Sundays begin, and the streets are closed to vehicles.
Toronto Botanical Gardens Organic Farmers Market
Each Thursday (2–7 pm), visit the Toronto Botanical Garden's Arrival Courtyard and experience the TBG Organic Farmers Market. There are tons of seasonal produce, local meats, syrups and jams, VQA wines, fresh bread, ready-made foods, soaps, candles, and more. Admission is free, but delicious treats are extra. Learn more.
The Stop Farmer's Market
Traffic is stroller-to-stroller every Saturday (8 am–12:30 pm) at The Stop Farmer's Market at Artscape-Wychwood Barns. It has live music and tasty treats straight from the vendor's kitchens or farms. Around back is a playground and splash pad. Dogs are welcome, too, in the off-leash area.
Workshops
Registration is required for most of these workshops and some are quite popular, so be sure to sign up well in advance.
View this post on Instagram
Power Kids
The Power Plant art gallery hosts free Power Kids arts and crafts workshops for kid ages 7–12 on select Sundays. Kids tour the gallery and then participate in an art activity that's inspired by the current exhibition. See upcoming workshops.
TD Shakespeare for Kids Library Club
The Shakespeare for Kids Club is a free readers' theatre program for kids ages 7–12 that takes place at select Toronto Public Library branches. This is a registered six-week session that meets weekly for two hours; you must register your child at the participating library branch. Spring 2018 session begins April 6; registration opened February 23.
Home Depot Kids Workshops
Kids ages 5–12 can get hands-on with fun and useful DIY projects like building toolboxes, fire trucks and mail organizers, birdhouses, Mother's Day gifts, and more with easy step-by-step instructions. Find upcoming workshops at Home Depot locations.
DX Kids' Days
Free DIY workshops for kids ages 7–13 take place one Saturday per month at the Design Exchange, a non-profit design museum at Bay and King streets. Past themes have included coding for design and urban design. See the schedule.
Pop-Up Learning Labs
Every month the Toronto Public Library offers workshops in tech at different library branches through its Pop-Up Learning Labs. There are workshops on MaKey Makey, Arduino, electrical circuitry, Scratch programming, VR experience, digital movie editing, and more.
Today at Apple
Free kids' workshops take place daily at Apple Store locations. Current themes include Coding Lab: Sphero Robot Challenge, Video Lab for Kids: Making a Movie Trailer; and Art Lab: Make Your Own Emoji—all using iPhones, iPads, and other Apple products, of course! See calendar and register.
Festivals & Arts Events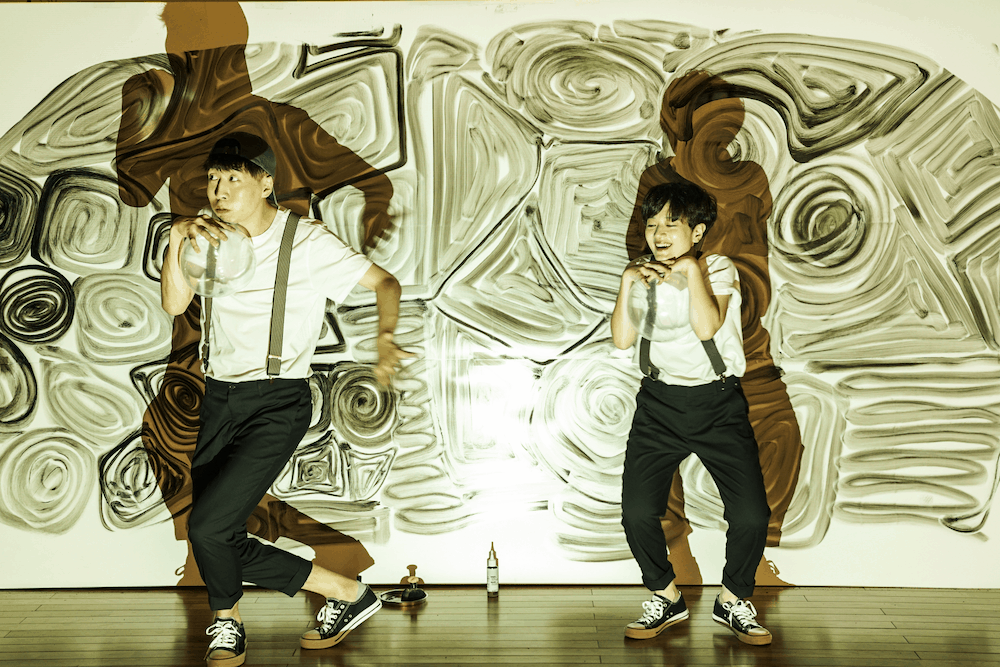 Canadian Screen Awards Family Fan Day
Head to the Sony Centre for meet-and-greets with Cookie Monster, Elmo, Peppa Pig and George, and PAW Patrol pups—plus many other celebs from teen and adult shows. You'll also find Hands On Exotics reptiles, dance tutorials from The Next Step cast, and more. March 30. Register here.
Junior Festival
The Harbourfront Centre's international children's festival is now in its second year. Read about last year's inaugural Junior Festival. Expect exciting productions from around the world, for kids of all ages. May 18–24. Learn more.
Glenn Gould School Free Concerts
This is your chance to enjoy the talented young professional musicians at The Glenn Gould School. Inspire your kids (and yourself) at a free recital or community performance at the Royal Conservatory. Various dates. See the schedule.
Community Jams
Solar Stage Children's Theatre hosts communal music, dance, and story "jams" for kids and families at Artscape Wychwood Barns on various Sundays in the spring. Specials guests join to sing songs and share stories in a relaxed environment. Various dates. Find upcoming jams.
Sharing Dance
This community outreach initiative from Canada's National Ballet School allows all Canadians to take part in free dance programming culminating in community performances on Sharing Dance Day in June. Follow the online videos to learn the choreography, look for local Sharing Dance events closer to Sharing Dance Day, and even organize your own community event. Various dates. Learn more.
International Pillowfight Day
Pack your (soft, feather-free) pillow and participate in this giant pillow fight at Nathan Phillips Square. It's good fun for all ages, but probably best for older kids. PJs optional! April 6. Learn more.
Children's Day Multicultural Art & Dance Festival
Everyone is invited to celebrate International Children's Day at Nathan Philips Square to enjoy shows, dancing, and music. Interact with the community, make new friends, and experience the cultural diversity found in Canada. April 20. Learn more.
Earth Day & Nature Events
This year, Earth Day is Monday, April 22, 2019.
Earth Day Family Celebration
Join the Toronto Botanical Gardens for their annual family celebration, with guided walks, scavenger hunts, nature crafts, and a ride on the blender bike. Drinks and snacks for purchase. April 27. Learn more.
Clean Toronto Together
Bring your friends, family, neighbours, and co-workers, pick a public location, and have a day of clean-up. Come and do your part to help keep our city clean and green. Garbage bags will be provided at select locations. Register online and get cleaning! April 26–28. Learn more.
Earth Day Festival
Participate in Downsview Park's Earth Day annual tree planting and—new this year—a festival with eco activities and education for the whole family, including sing-alongs by the campfire, family nature walks, and a birds-of-prey demonstration. April 28. Learn more.
Nature Connection – Nature Play
This "free play" nature program for kids and families in Downsview Park allows kids to imagine and create with natural and human-made materials, with minimal adult involvement. April 14. Learn more.
Weekend Nature Play
The Children's Garden at Evergreen Brick Works is open on weekends for kids to explore and play alongside a staff of "nature play animators" (parent supervision required). Get hands-on with sand, urban agriculture, greenhouse planting, and more. Every weekend. Learn more.
Charity Events and Fundraisers
Kids can join in the fun for free at these events, though you might have to pay for yourself to participate or at least raise money from others.
Walk for Water
A 6-km walk might be too far for little legs, but bring the big kids to Aveda's Walk for Water, symbolic of the average distance women and children walk every day in rural, developing cities worldwide to collect water. This fundraising event will help bring clean water to the communities that need it the most. April 29. Learn more.
Relay for Life Toronto
Whether you are cheering on survivors, walking the track, passing the baton to your teammate, or joining in exciting trackside activities, the Canadian Cancer Society's Relay For Life is more than just a cancer walk – it's a journey. June 14 in Toronto. Find all dates and locations.
Day Trips
Niagara Falls
The crowds don't descend on Niagara Falls until after Victoria Day, so April is quiet and lovely month to visit. Some of the most popular tourist attractions like Hornblower Tours, formerly Maid of the Mist (opens April 1), are not free, but here's what you can do free of charge: get amazing falls views, hike the escarpment along the rapids, visit the Botanical Gardens and Butterfly Conservatory, and take in the daily fireworks and falls illumination (beginning May 19). Plus, all Niagara Parks attractions are free for kids under 5.
Here's our list of some of the best things to do in Niagara Falls with kids.
Hike Rattlesnake Point
For some outdoor adventure close to home, head to Rattlesnake Point in the Halton Region. With four trails of varying difficulty, geocaches hidden throughout the park for little scavenger hunters, and panoramic views of the Niagara Escarpment from lookouts along the way, it's a refreshing, family-friendly place to spend a few hours or a day. Feeling adventurous? Take a round-trip hike to Crawford Lake (4–5 hours) or go rock climbing.
Tour Hamilton's Waterfalls
Not up for a trip to Niagara Falls? Stay closer to home and do a self-guided walk or bike ride to one or several of the beautiful waterfalls around Hamilton. Some of the easier trails are the 1.7 km Crook's Hollow Heritage Walk to Darnley Cascade, the 3.7-km Scenic Iroquoia Walk with views of two waterfalls, and the 6.6-km Hamilton to Brantford Rail Trail (cycling) with access to two waterfalls. Some parking areas charge a small fee.
See Hamilton Conservation Authority's
maps of Hamilton waterfalls