Kidpreneurs, racing cars, dragon boats, and glowing sculptures are all on the entertainment roster this weekend in Toronto. Find out what's happening around the city for kids and families this Saturday and Sunday, July 13–14, 2019.
Our full events calendar has even more fun events this weekend and coming up. Browse by dates, category, and free events.
Search all 200+ events for kids and families.
Top Picks This Weekend
Here are our favourite things coming up for kids and families this weekend in Toronto.
Honda Indy
EXHIBITION • Friday to Sunday
Kids can enjoy the Indy, with face painting, racing simulators, virtual reality games, the Speed Zone, and opportunities to dress up like a driver, and get up close with cars and drivers. Event website.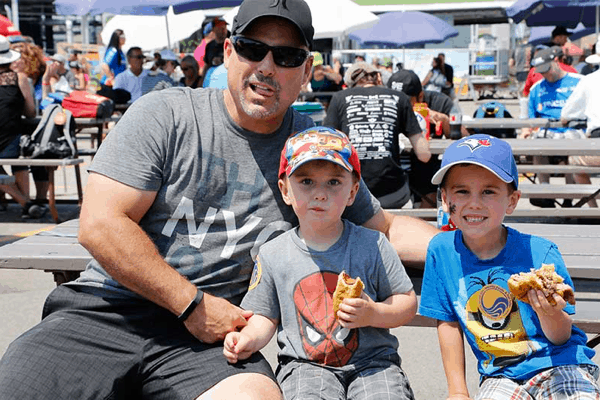 Toronto Outdoor Art Fair
DOWNTOWN • Friday to Sunday
Child-oriented art workshops, live art and musical performances, art tours, and 370 artists and their work can be found at the Art Fair. Event website.
The Big Picnic
VARIOUS • Sunday
All the Toronto History Museums will host a big, old-fashioned, city-wide picnic this Sunday. Bring your picnic blanket and basket, and participate in a range of historic picnic traditions and activities. Free! Event website.
Bata to Batapreneur Children's Business Fair
EAST YORK • Saturday
Kids get a chance to be a businessperson for a day as they sell the products they created or developed themselves. Don't forget to take in the guest speakers, games, entertainment, and food. Event website.
Bloor West Street Fest
BLOOR WEST VILLAGE • Saturday
SuperDogs, buskers, magicians, face painting, carnival rides, a rock climbing wall, and more kid-oriented fun combines with live music, a marketplace, and lots of food for a fabulous festival. Event website.
Festival of India
TORONTO ISLANDS • Saturday and Sunday
Music, dance and drama performances, face painting, yoga, artistic and historical exhibits, a bazaar, and a free vegetarian feast await visitors of the Festival of India. Event website.
Festival of South Asia
LITTLE INDIA • Saturday and Sunday
Face painting, and arts and crafts for the children, and live music and dance performances, shopping, and Indian and world cuisine for everyone are at this festival. Event website.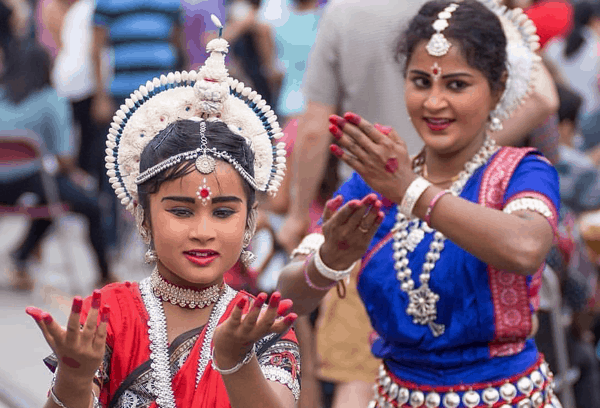 GWN Sport Regatta
LAKESHORE • Saturday
Marvel at the strength and skill of the dragon boat racers while enjoying games and activities in the Kids Zone, shopping in the marketplace, and grabbing some tasty treats from the food trucks. Event website.
Long Exposure Festival
FLEMINGDON PARK • Saturday
All ages can enjoy this festival of "lights, photography, and all things glowing". Have fun with interactive sculptures, wearable technology, and take home a cool photo. Event website.
Coming Next Weekend – July 20 & 21, 2019
Celebrate Sailor Moon, Shakespeare, soccer, and the circus coming to town next weekend in Toronto.