Editor's Note: The selected Toronto PA day camps are not endorsed or sponsored. This is a curated list of fun PA day camps for kids in Leslieville, The Beaches, East York, and The Danforth representing a range of camp types and price points.
---
Looking for the perfect PA day camp on Toronto's East End? You've got plenty to choose from, with day camps featuring everything from Lego, sculpting, and animals to theatre, dance, and hockey.
All prices are for full-day camp without extended care, unless otherwise noted. Most camps offer extended care—for a fee and registration required—but some do not.
While most of these camps are offered for every PA day through June; some are only on select PA days. Want to see more options? Find more PA day camps in our directory.
Camp Monarch at the Leslieville School of Dance offers classes in music, art, dance and yoga for kids.
Location: 20 Leslie St., Suite 212, Toronto
Ages: 3–10 years
Cost: $70; additional siblings $63
Kids create art projects in various mediums and using different methods. Led by the imagination of the children, Art Cave's program also includes healthy snacks and outdoor activities.
Location: 155 Lamb Ave., Toronto
Ages 5–12
$70
A day filled with art, crafting, and Lego is offered at Bamboobay, an art and music school for all ages.
Location: 1515A Bayview Ave., East York
Ages: Grades 1–5
Cost: Full day $80, half day $50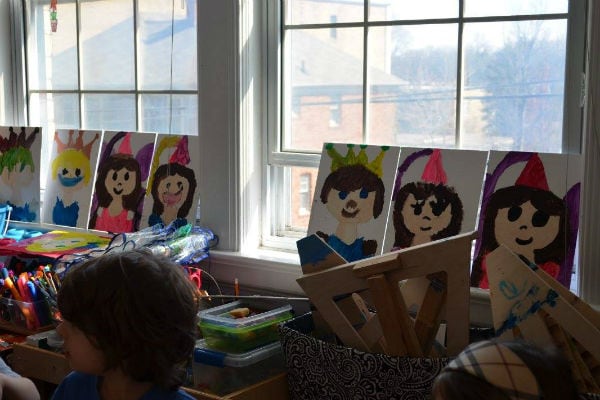 Bob Acton Sports' PA Day Hockey Camp offers hours of on-ice training, a camp scrimmage, drylands training, and other sports activities, at three different skill levels. A pizza lunch is provided. Available for January and February PA days only.
Location: Ted Reeve Arena, 175 Main St., Toronto
Ages: 4+ years
Cost: $100
Kids can explore the greener side of the city in Adventure Camp at Evergreen Brick Works.
Location: 550 Bayview Ave., Toronto
Ages: 6–12 years
Cost: $50
Young People's Theatre's "Play in a Day" PA day camp allows kids to take part in drama exercises and collaborate to create a play that will be presented to caregivers at day's end.
Location: 165 Front St. E., Toronto
Ages: Grades 1–3 and Grades 4–6
Cost: $40
View this post on Instagram
Indoor and outdoor active play, arts and crafts, and team building are arosell part of Oaks 'n' Acorns themed PA day camps. Full-day and half-day options.
Location: 1856 Danforth Ave., Toronto
Ages: JK–Grade 4
Cost: Full-day $69, half-day $45
All materials, clay, firing, and a snack are included in Luc Sculpture's PA day camp. Kids will engage in four artistic activities throughout the day, and the camp can also be taught in French. Full-day and half-day options are available.
Location: 663 Greenwood Ave., Toronto
Ages: 6–13 years
Cost: Full-day $85, half-day $45
Monarch Park Stadium provides a full PA Day camp program with sports, games, and activities, off-site excursions, and a pizza lunch. They also offer camp for French School students.
Location: 1 Parkmount Rd., Toronto
Ages: 4–12 years
Cost: $55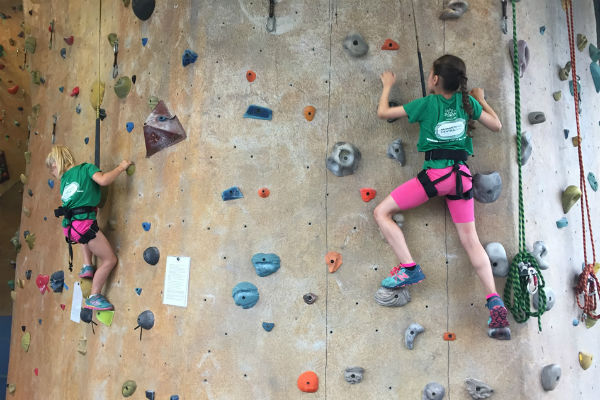 Kids work on small and large-scale projects (such as models, installation, and performances) at Artlab's PA day camp. They also get a physical workout on the slack lines and rock climbing wall.
Location: 66 Lewis St., Toronto
Ages: 5–10 years (flexible)
Cost: $75
The nationally ranked Ryerson Rams varsity hockey team offers this program, designed to challenge and develop the budding hockey player. The PA day soccer camps are hosted by the Ryerson Ram's men's soccer team—five-time Ontario University Athletics East champions. Open to boys and girls who are looking to take their game to the next level. Hockey campers must be involved in organized, competitive hockey.
Location: 350 Victoria St., Toronto
Ages: 6–13 years (soccer 6–14 years)
Cost: $100
Pawsitively Pets only offers their hands-on animal program PA day camps at their Leaside location. Themes include learning about animal engineering feats and a day all about tropical birds.
Location: 125 Brentcliffe Rd., Toronto
Ages: 4–10 years
Cost: $60
View this post on Instagram
A full day (or half day!) of art, as well as some outdoor activity, is in store for kids taking part in the Rosetta School of Visual Arts' PA day camp. Full-day and half-day options.
Location: 1580 Kingston Rd., Toronto
Ages: 5+ years
Cost: Full-day $80, half-day $50
Bake over the open hearth, make crafts, play games, and explore Thomson Memorial Park at historic Scarborough Museum's "Super Fun P.A. Day Camp". Lunch is included!
Location: 1007 Brimley Rd., Scarborough
Ages: 6–11 years
Cost: $39
Gymnastics, trampoline, and arts and crafts are on the roster for your limber gymnast. The full-day program is only available for ages 4½ and up; half-day for younger kids.
Location: 6 Dohme Ave., East York
Ages: 3+ years
Cost: Full-day $65, half-day $30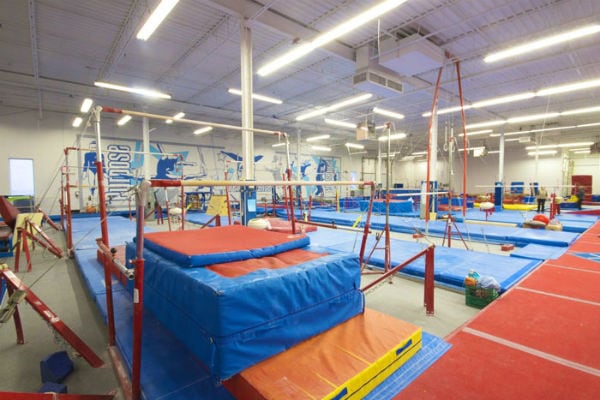 Sprouts' themed PA Day Camps allow children to participate in age appropriate adventures while taking part in fun activities and spending time outdoors.
Location: 183 Carlaw Ave., Toronto
Ages: 4–11 years
Cost: $90
Robotics and Minecraft are the focus of Bricks4kidz's PA day camps, using Lego's WeDo drag-and-drop software and building Minecraft items out of actual Lego bricks. Students at Balmy Beach Community School and Montcrest School can sign up for an in-school PA day camp with Bricks4kidz.
Location: Cedar Ridge Creative Centre, 225 Confederation Dr., Scarborough
Ages: 5–12 years
Cost: $35