The Royal Ontario Museum is Toronto's premier museum of natural history, art, and world culture, with a lot to offer children and families. With its vast collection of exhibits and artifacts, it's easy to spend hours—or even days—going through all the galleries. Following are the highlights for kids age 12 and under at the ROM and some tips for visiting with young children.
What To Do with Kids at the ROM
Depending on your child's interests, they may want to explore many areas of the ROM, but the following suggestions are guaranteed to entertain younger kids and keep their attention. Most are on level 2 of the museum.
Dinosaurs, Dinosaurs, and More Dinosaurs
At some point, every small child seems to have an obsession with dinosaurs, but enthusiast or not, any kid will stand in awe of the amazing specimens on display at the ROM. As soon as you enter the museum, you're greeted by one of the largest dinosaurs that ever lived—the 110-foot-long Futalognksaurus—in the main-floor atrium. But that's just the beginning. In the James and Louise Temerty Galleries of the Age of Dinosaurs on level 2 you'll find a Tyrannosaurus rex skeleton, a Barosaurus skeleton (one of only two on display in the world), a Triceratops skull and more: 50 dinosaur specimens in all, including 25 full skeletons.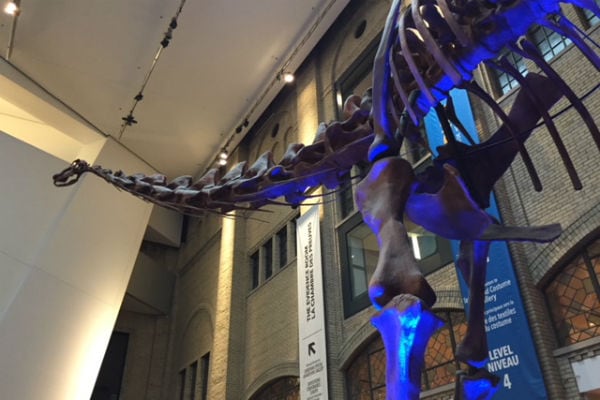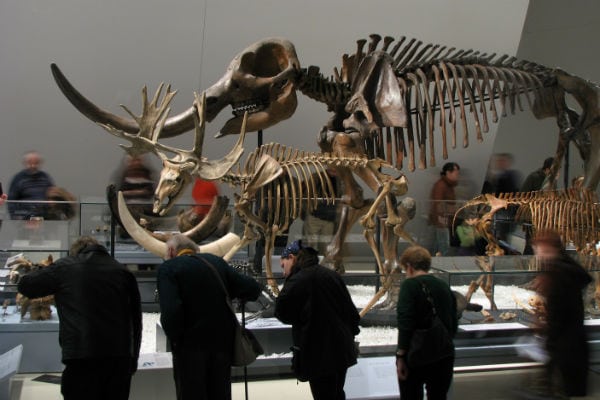 Life-Size Animals
Always a favourite of the younger set, the Life in Crisis: Schad Gallery of Biodiversity has a large collection of imposing life-sized animals and aquatic creatures—some real, some artist-made models—including a polar bear, a rhino, and a hammerhead shark. In addition, there is a large selection of drawers at child height that kids can open to learn more about eggs, insects, nests, rodents, and more. And sometimes kids just want to stare at the aquarium, watching fish until you have to drag them away!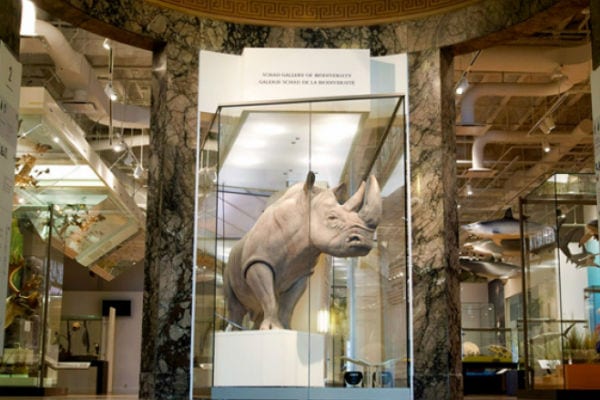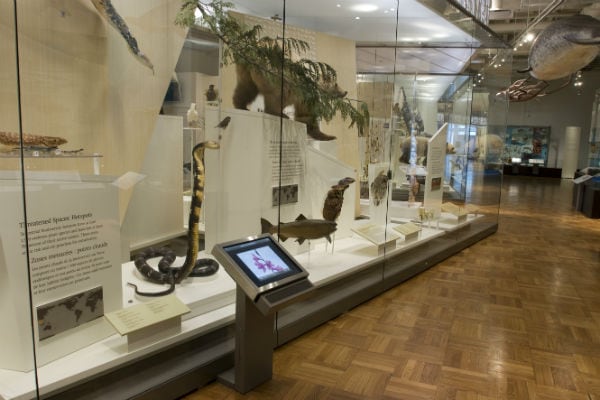 The Earth Rangers Studio
Smack in the midst of the Schad Gallery is this space for kids where staff and volunteers from various environmental and wildlife preservation non-profits run mini "workshops" to build eco-awareness in an age-appropriate way. On a recent visit, the Jane Goodall Institute was holding court, discussing the protection of chimpanzees, and handing out related quizzes and colouring pages.
CIBC Discovery Gallery
A place to cut loose, this hands-on gallery is a frenzy of activity, with kids of all ages trying on period costume, digging for dinosaur bones, exploring a child-size tipi, and conducting experiments. There's even an area with toys and dolls to entertain small tots while you take a much-needed rest. There is also a breastfeeding area just around the corner if you are modestly inclined.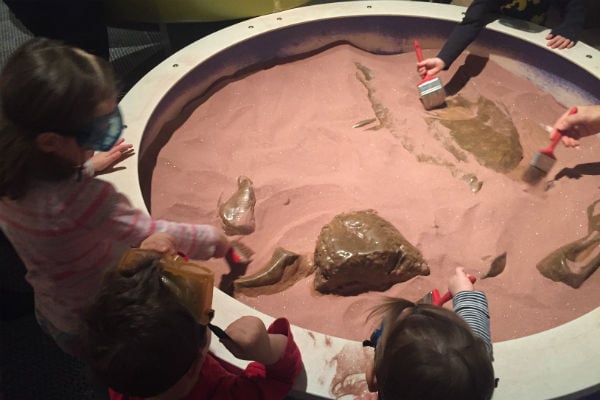 Family Gallery of Hands-on Biodiversity
Adjacent to the Discovery Gallery is another hands-on experience for kids: the Patrick and Barbara Keenan Family Gallery of Hands-on Biodiversity. Kids love the games, looking through microscopes, crawling through the fox den, petting the preserved animals, and trying to spot animals in the forest.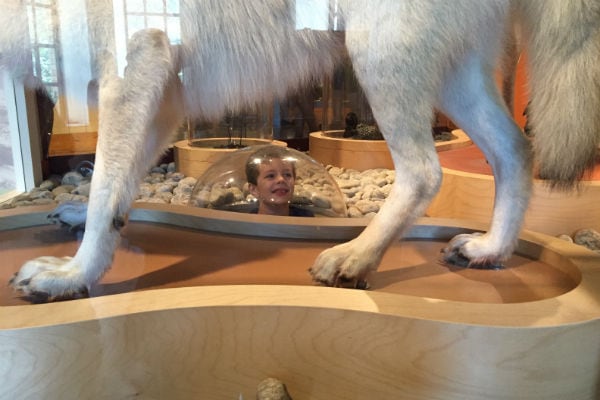 The Bat Cave
Are you ready to brave the dark? Head through the Bat Cave to hear more about these squeaky creatures and see a simulation of their night flight. It's on level 2, next to the Hands-on Biodiversity Gallery.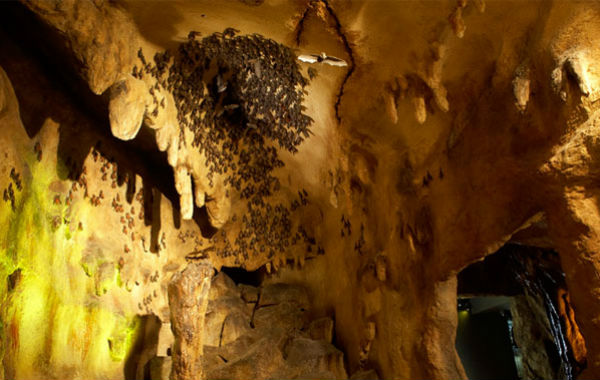 Gems, Meteorites, and Video Games
The meteorites, rocks, precious minerals, and gems on display at the Teck Suites of Galleries: Earth's Treasures (level 2) may not hold kids' attention for long, but for older kids (reading age and up), the appeal is the multi-player ROMining video game on large, multi-touch game table. To "see if [they] have what it takes to create a successful mining operation", they must solve challenges faced by local communities, governments, investors, and more to create a sustainable mining operation.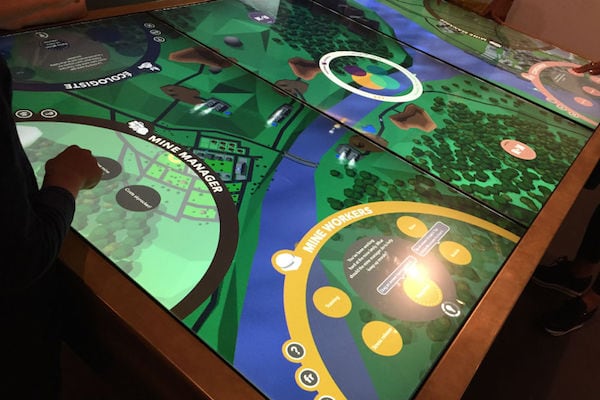 Stair of Wonders
Even going from one level of the museum to the next can be exciting when travelling up and down the J.F. Driscoll Family Stair of Wonders (all levels). A massive collection of tin soldiers, Birds of Paradise, seashells, and more attract the eye with their stunning colours and the fact that…well, there are toys!
Spiders: Fear & Fascination
Through January 2019, The ROM has a special exhibition about spiders that most kids will love (even, possibly, the spider-averse). With all the interactive games, videos, and live spiders, you may end up spending a loooong time in this exhibition. With spider milking demonstrations (yes, you read that correctly!), and life-size Spiderman comics to read, good luck getting them out of there in under an hour!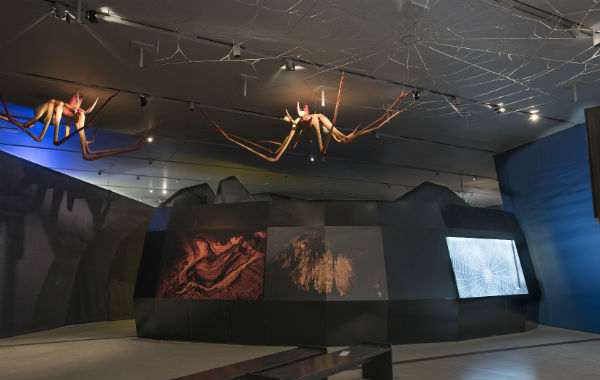 Camps, Classes, and More at the ROM
Throughout the year, the ROM hosts a number of events, camps, and classes for kids and families.
ROMKids Sleepovers
A real Night at the Museum experience! On a few select dates in winter and spring kids (with a guardian) get to sleep overnight at the museum, see the galleries after hours, watch a movie, and take part in PJ karaoke! Register for these well in advance, as they fill up quickly. For ages 5 and up. Get the ROMKids Sleepovers schedule.
Family Fundays
On select Sundays, the ROM offers a day of themed, hands-on activities and experiences for kids, inspired by special exhibitions and/or permanent collections. Free with museum admission. Check the Family Fundays schedule for more information.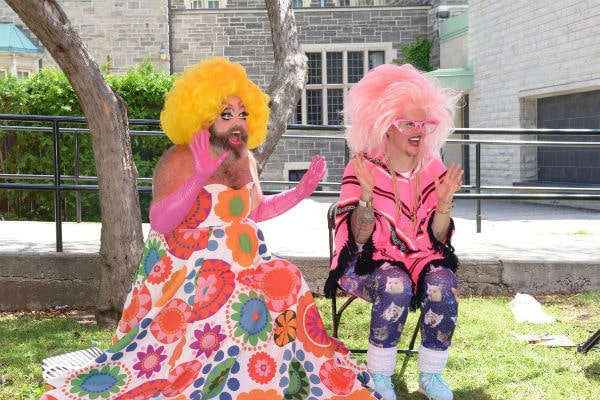 Saturday Club
In fall, winter, and spring, the ROM has eight-week sessions of supervised, themed activities, including science experiments, art projects, and hands-on education. Pre-registration is required. For children ages 4–14. See the Saturday Club schedule.
ROMKids Junior
A registered, eight-week program for toddlers and preschoolers, ROMKids Junior is held in fall, winter, and spring. Early-learning instructors lead children and their guardians on two-hour adventures throughout the galleries and plan creative, play-based activities in a classroom environment. Tuesday, Wednesday, or Saturday sessions. Pre-registration is required. For ages 2–4. See the ROMKids Junior schedule.
ROM Camps
The ROM hosts PA day camps, March break camps, and themed Summer Club summer camps for ages 5 and up, where kids explore the galleries and work on art projects and science experiments. Past Summer Club themes have included T. rex Tales, for budding  paleontologists, and History's Mysteries, where kids investigate things like how Stonehenge was built.
School Break Programming
During winter break (ROM for the Holidays) and March break, the museum mounts themed, multi-day exhibitions with educational activities and performances for kids in Bronfman Hall, on Level 2.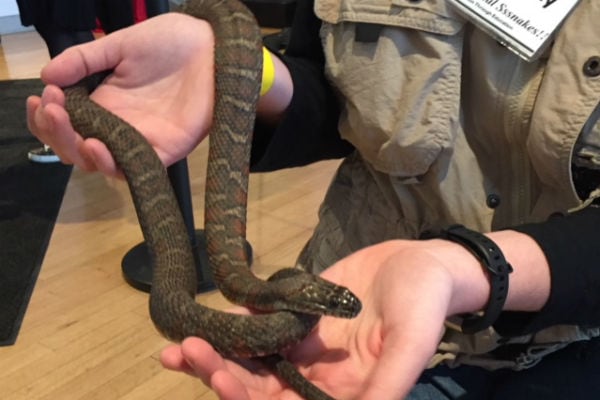 Insider Tips for Your ROM Visit
Think seriously about purchasing a family membership. Within a couple of trips it pretty much pays for itself. For $161/year, you'll get two adult cards that admit an adult and up to four children under age 17, which includes free entry to special exhibitions. Otherwise, admission for a family of four, without special exhibition entrance, will cost $68. With a family membership, you also get discounts at the ROM Boutique and Druxy's ROM Café and a 10% discount on classes and programs, including camps.
Strollers can be rented for $2 at the coat check. Keep in mind that oversized strollers may not be allowed on busy days. And backpack-style child carriers and wagons and other pull vehicles are prohibited.
Snacks are not allowed in the galleries. You can bring your diaper bag in, but don't try to feed your kids snacks in the main court. You will be asked to take snacks (even baby teething biscuits) down to the cafeteria or Lunch Room to eat there.
Know west from east for Level B1. Are we the only ones who have been lost multiple times heading down to level B1 at the ROM? For the West Wing and Druxy's Café, be sure you take the Rotunda Elevator, Totem Pole Stairs, or main elevators. For the East Wing (Lunch Room and some special programs), use the Restaurant Elevator on Level 1 in Chen Court (at the tail end of the big dinosaur), or the West Stairs from Levels 1, 2, and 3. Note that the Stair of Wonders does not go to level B1.
Bypass the lines. The wait to buy tickets in person can be lengthy, especially on weekends and during school breaks. Purchase tickets online instead.
Where To Eat at the ROM
Druxy's ROM Café is the only restaurant in the ROM, but has a decent menu, including sandwiches, salads, and kid favourites pizza, macaroni and cheese, burgers, etc. On Level B1 in the West Wing.
You can also pack your own lunch or snacks to eat in the Lunch Room on level B1 in the East Wing.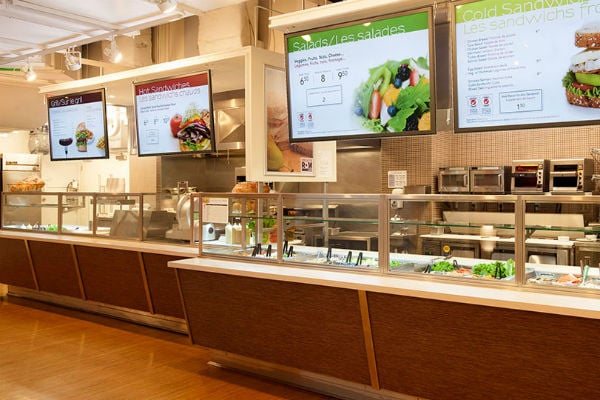 Essential Information
Address: 100 Queen's Park (the main entrance is on Bloor Street, just west of Queen's Park). The museum does not have a designated parking lot.
Hours: Daily 10 am–5:30 pm. Open until 8:30 pm on Fridays in summer, with discounted admission after 5:30 pm (until mid-September), though these evenings usually attract a more adult crowd.
Admission: $20 adults, $16.50 youth (ages 15–19), $14 kids (ages 4–14), ages 0–3 free.