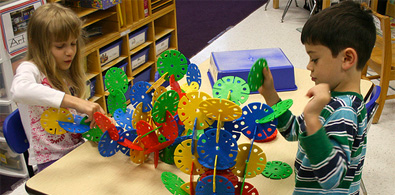 For many parents of school-aged kids, those few hours between when school ends and dinner begins are the "witching hours". What do you do with them? Parents need time two themselves, to start dinner or just relax after work and with kids around, sometimes that can be an impossibility.
There are tons of after-school activities for the kidlets to indulge in from sports to crafts to self-improvement, there's a class for your child out there.
Drama and Performing Arts: Our wee drama kings and queens can fulfil their dreams any day of the week. WIth classes like Tap, Creative Movement, Ballet and Musical Theatre they will make our tiny thespians into the actors we knew they'd be from their first words.
Music for Young Children: We have all heard that exposure to music makes children smarter, so why not boost their back-to-school brains with some music classes?
Swimming Classes: One of the most important things a child can learn is to swim. Some companies offer in-home lessons if you're lucky enough to have a pool, or take the fishies to lessons at a pool close to home (so you'll take them more often than not!) and watch your wee guppies grow into fast swimming fishies.
Multi-Sports: If your tiny tots aren't yet enamored by one specific sport and you want to see what they like best, you might want to try out one of the amazing multi-sport programs. There are so many sports places out there to choose from; from land sports to sailing to skateboarding to trampolining, they're bound to come across something they enjoy.
In-School Programs: Don't forget to check your child's school for in-school after-school programs. Many companies offer classes that kids go to immediately after they're finished school (meaning you don't have to worry about chauffeuring them around town yourself). Did you happen to see our great contest with Explore It this month?
See? It's not that difficult to find the little ones something educational, active or just plain fun to do to occupy them from the minute they finish class to the minute they wash their hands for dinner. Enjoy the school year! We think this is going to be the best one yet!