You might think you're out of luck if you haven't booked all your camps through the end of summer, but there are still some spots available at some pretty cool camps, including the Ontario Science Centre, The Second City, and more.
Find camps still accepting August registrations below!
Want to be in the know? Sign up for our newsletter and get updates like these straight to your inbox, before they're published online.
August Summer Camps You Can Still Book
Toronto Athletic Camps (TAC Sports)
Keep kids healthy and active during summer with camps that develop skills and confidence. Soccer, tennis, basketball, swimming, martial arts, and more! 4 GTA locations, early/late drop-off + new Overnight Camp! Contact: 416-627-1092, info@tacsports.ca Learn More
Ontario Science Centre Day Camps
Space is still available in select camps! Discover how awesome oscillations move and transfer energy in Making Waves (ages 5–12) or prototype your own exhibit under expert guidance in Science Centre Innovators (ages 13–14). Learn More
The Second City: Improv Games Camp
Think on your feet, be spontaneous and be a team player! Campers play fun improv games (like Whose Line is it Anyway?) to help access creativity, boost confidence, and develop spontaneity. At the end, kids showcase what they've learned. Learn More
TAC Aquatics Camps
TAC Aquatics combines low ratios and phenomenal coaching for the best learn-to-swim experience this summer! Year-round lessons and camps in state-of-the-art pools. 4 GTA locations, early/late drop-off, healthy meals. Contact: 416-627-1092, info@tacsports.ca Learn More
Lifetime Skills Academy (LSA) Camps
LSA's mission is to create leaders ihk_clk_seen our technological world. Summer camps include STEM, robotics, 3D printing, financial literacy, and public speaking. 4 GTA locations, healthy meal options, early/late drop-off. Contact: 416-627-1092, info@tacsports.ca Learn More
Rooks To Cooks
Unique summer cooking day camps for children, ages 6 and up. Your kids will learn to cook and about nutrition, teamwork, independence, and more. Choose from 12 Toronto/GTA locations. Limited space remaining. Learn More
Hub Climbing Mississauga
All camp weeks in August still have availability at this new indoor climbing gym next to SkyZone. Single-day camps are available, too. For ages 6 and up. Camp days include climbing, games, movies, and crafts. Learn More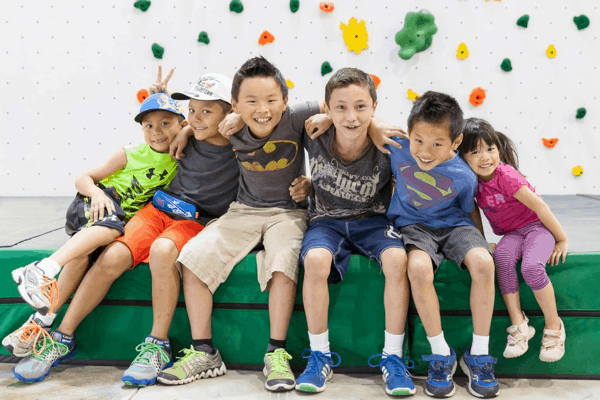 Toronto Circus Centre
Kids learn aerial trapeze, hoop, rope, and silks, juggling, acrobatics, and more at this fun summer camp. Come see the student show at the end of the week. Two locations – East End and Leaside! Learn More
The Chef Upstairs
Kids' summer cooking camps with locations in Midtown or Vaughan for ages 7–17. Each day features a different theme and the kids always cook their own breakfast, lunch, and snack. Limited space remaining.Learn More
True North Sports Camps
Sign up for baseball, soccer, flag football, or multi-sport camps in August. Limited spots for multi-sport and football camps. Toronto, Etobicoke, North York, and Markham locations. For ages 4–14. Learn More
PlayLoft
This innovative learning centre in The Danforth has educational and fun summer camps for ages 2½–12. Kids get hands-on with activities like Lego Robotics, math games, writing, art projects, and science projects. Learn More
Sky Zone
Drop in for a day of camp (no registration necessary) or sign up for a full week! SkyAdventure Camp includes instructor-led games and activities, SkySlam contests, Foam Zone races and more. Locations in Toronto, Vaughan, Whitby, and Mississauga. Learn More
Artists' Play Dance Camps
From aerial intensives to dance performance camps, learn styles and unlock your dancer's creativity or send them for an intensive to push their limits. All camps include ballet, hip-hop, modern/contemporary, jazz/acro, silks, and more! Learn More
STEM Camp
Fun science and technology camps in The Beaches, Vaughan, Markham, Mississauga, Milton, and Burlington. Star Wars, Transformers, or Superhero camp. From just $210/week. Call 419-475-6600. Learn More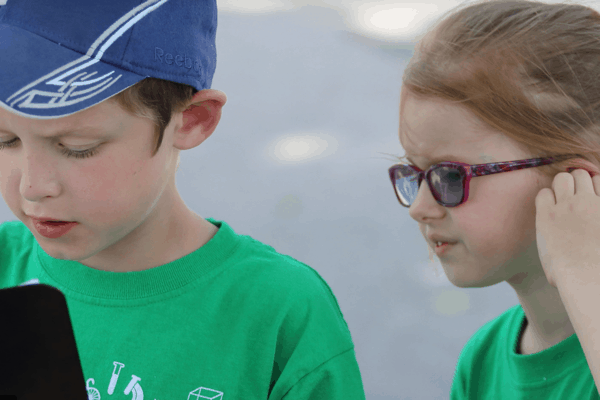 Camp Programs Available in August
Camps and other groups can book these engaging summer programs to keep kids active and having a blast all summer long.
Peach Berserk Silkscreen Workshops
Children make silkscreens, draw, and screenprint their own images on fabric, t-shirts, anything. Upcycling encouraged! Perfect for camps; open to all ages and abilities. At the west-end art studio or your location. Learn More
Creepy Crawlers Express
These animal presentations are a huge hit! Hands-on animal education programs will be something your campers never forget. For ages 3–12; customizable to your camp. Make your camp experience a great success—book with Creepy Crawlers Express! Learn More
PUPPETS-COOL!
Half-day workshops that come to you! We teach kids ages 3 and up the art of puppetry and film animation. Fun and fast-paced programs for your camp. All materials, set-up, and clean-up are provided. Learn More