photo: Nova Scotia Tourism
Halifax offers something for all kids and all families in all seasons, and especially when warm weather comes to Nova Scotia. This friendly Maritime city sits right on the ocean, with waterfront attractions and boating tours, and many other opportunities for fun, adventurours, educational, and atheletic pursuits. Come and enjoy it!
1. Wagon Rides at Hatfield Farm
Mere minutes from the city, but with the feeling of being miles away from it all, Hatfield Farm offers pony rides, wagon rides, and (in winter) sleigh rides, plus a petting zoo and playground. It's also a fabulous birthday party venue.
2. Halifax Citadel Historic Site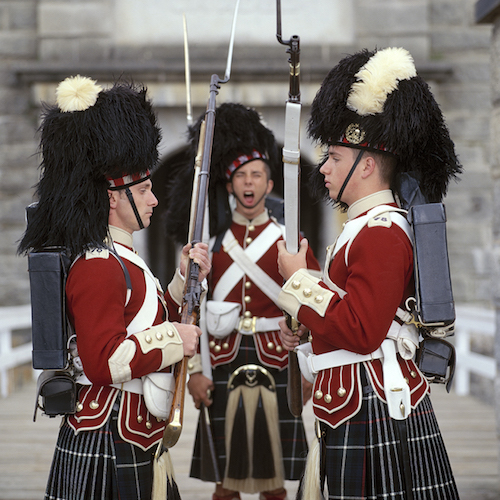 photo: Wally Hayes/Nova Scotia Tourism
The city's most recognized landmark is Citadel Hill and the Halifax Citadel National Historic Site of Canada.
Discover aspects of life on the Western Front in the Trench Experience, watch displays of battle tactics, talk to uniformed interpreters, and see unique artifacts and special films.
3. Segway Tour along the Halifax Waterfront and Boardwalk
Great fun and a great way to get some city history! Tours with Segway Nova Scotia take in the historic Halifax waterfront, along the boardwalk from Nathan Green Square to the Seaport District. Choose from 40-minute to 3-hour tours. On a Segway, you can cover more ground than you would by foot, and take a break from hitting the pavement.
4. DIY "I Heart Bikes" Tour of the Waterfront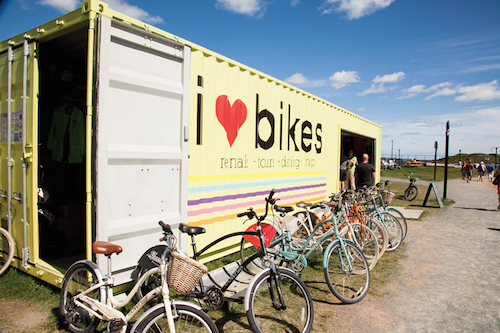 photo: Paul Adams/Nova Scotia Tourism
By bike is another great way to see the city. The self-guided I Heart Bikes tour is designed to showcase the best of Halifax in two hours and is appropriate for nearly all rider levels. This tour starts at the Halifax Harbour and then make its way up into the charming South End weaving its way through tree-lined neighbourhoods toward the heart of the city.
5. Live matinee at Neptune Theatre
For more than 50 years, Neptune Theatre has inspired audiences with great stories. Today it is Atlantic Canada's largest professional regional theatre.
The season runs from mid-September until late May and often well into July, with family-friendly productions like Cats and Beauty and the Beast.
6. The Discovery Centre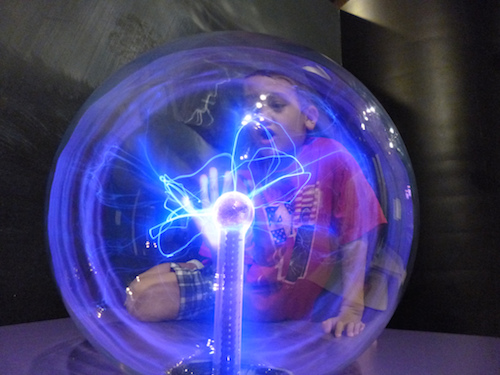 photo: James Emery
The Discovery Centre is Nova Scotia's only hands-on science centre, with a mission to make science interesting, enjoyable, and interactive. The Discovery Centre features dynamic travelling and permanent exhibitions, a planetarium, high-definition films, live science demonstrations, and interesting science programs for all ages.
7. Maritime Museum of the Atlantic
There's no better place to immerse yourself in Nova Scotia's rich maritime heritage than the Maritime Museum of the Atlantic, in the heart of Halifax's waterfront. Learn about small craft boatbuilding, World War Convoys, the Titanic, and the Halifax Explosion and see many historic boats up close.
8. Murphy's the Cable Wharf Charter Boats and Harbour Hopper Tours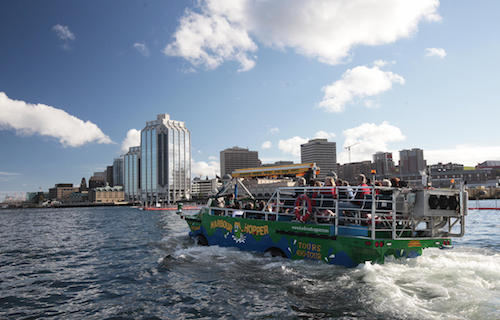 photo: Len Wagg/Nova Scotia Tourism
Atlantic Canada's most popular tour is the amphibious Harbour Hopper tour, which explores Halifax by land and sea. Highlights include Citadel Hill National Historic Site, the Victorian Public Gardens, St. Paul's Church, and busy Spring Garden Road. Tour guides share facts and insights about the city as you go.
Tammy Mercier, a mother of two teenage daughters, wanted to give back to her community after more than 20 years in the financial industry. As a competitive marathon runner, becoming Director of Fund Development for the Lung Association of Nova Scotia seemed like a natural fit. "Because when you can't breathe, nothing else matters."
Visiting Halifax in spring? Check out two fun annual runs for kids and families: the CUA Lung Run at the Seaport Farmers' Market and the Blue Nose Doctor's Nova Scotia Youth Run.
READ MORE LIKE THIS:
Looking for the great Canadian family vacation? Check out these 25 amazing Canadian places to visit with kids.
Invest in 5 travel essentials for worry-free trips with the family, because packing them up is enough work!
When you're road-tripping, it's all about keeping busy en route. Here are 21 travel toys and games for kids who have a case of the "are we there yets?"
Sign up for our newsletters to get the latest articles delivered to you!