We all know how important reading is: it develops a child's linguistic skills, it builds self-confidence, it shapes moral character, it stimulates a love of reading. But perhaps the most important reason to read together is that it strengthens the relationship between parent and child.
"Reading should not be presented to children as a chore or duty. It should be offered to them as a precious gift," Newbery award-winning author Kate DiCamillo has said.
The same can be said for reading to a child. Sure, by the end of the day, we often just want to get the kitchen clean, prepare the next-day's lunches, and maybe have some time to ourselves.
But armed with this list of our favourite books to read with children and tweens between the ages of 8 and 11—the ages when reading tends to drop off sharply—reading doesn't have to feel like a chore. In fact, you may find yourself anxiously awaiting the next chapter!
1. Charlie Bucket series
By Roald Dahl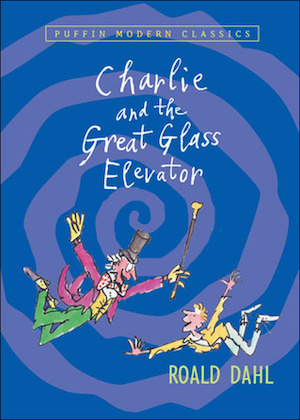 Picking just one Roald Dahl book or series is not a fun task. I could have easily added Matilda and The BFG to the list, but I couldn't deny my sweet spot for Charlie and the Chocolate Factory and its sequel, Charlie and the Great Glass Elevator.
When poor Charlie Bucket wins a contest to tour Willy Wonka's factory along with four naughty children, he unknowingly becomes part of a competition created by the mysterious candy maker himself. The classic morality tale is funny, exciting, wildly imaginative and never preachy.
Age 8+
Similar titles: Roald Dahl's James and the Giant Peach, Louis Sachar's Holes, Christopher Paul Curtis's Bud, Not Buddy.
2. Fudge series
By Judy Blume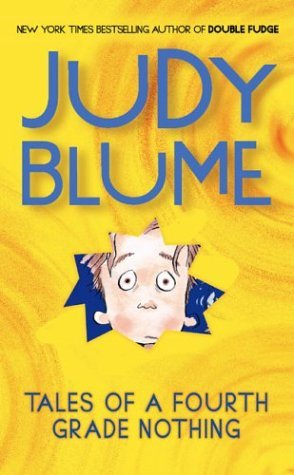 Who doesn't want to laugh with their child? The first in the series, Tales of a Fourth Grade Nothing, follows eight-year-old Peter Hatcher as he watches all the adults around him coo and coddle over his annoyingly cute and meddlesome three-year-old brother, Fudge, leaving Peter feeling invisible and unimportant.
Fudge's hilarious though terrorizing antics, the relatable sibling rivalry and the one-line zingers have been tickling children's funny bones since 1972 and still have them clamouring for more.
Age 8+
Similar titles: Beverly Cleary's Ramona series, Sara Pennypacker's Clementine series.
3. The Hundred Dresses
By Eleanor Estes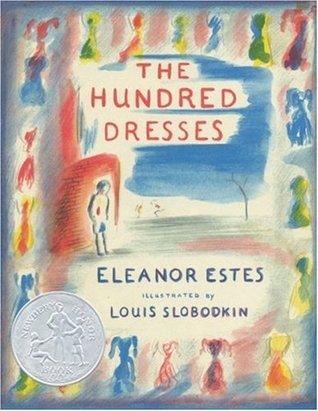 There's a reason this 1945 Newbery Honor book has never been out of print: it's perfection.
Polish immigrant Wanda Petronski is teased for wearing the same blue dress to school every day. When she claims to have 100 dresses at home, her classmates step up the teasing. By the time they realize how mean they've been, it's too late—Wanda and her family have moved away.
Every sentence carries so much weight, yet it's never overbearing. I read this to my kids during a car trip; they were silent throughout. When the story ended, a wonderfully powerful conversation began.
Age 8+
Similar titles: Lois Lowry's Number the Stars, Brian Selznick's The Invention of Hugo Cabret.
4. The Books of Ember series
By Jeanne DuPrau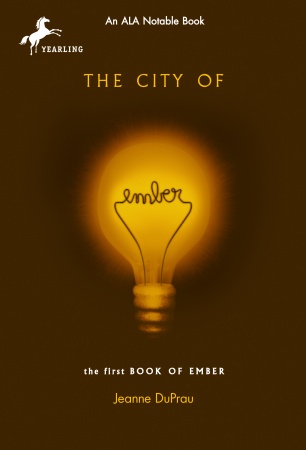 Confronted with an impending holocaust, "Builders" created a self-contained underground city that would keep humanity alive. Some 250 years later, however, food supplies are running out, corruption runs rampant and two 12-year-olds, Lina and Doon, find pieces of an ancient parchment that may just be the key to getting out of the darkness and up into the world they've never known.
This post-apocalyptic novel draws readers in through Lina and Doon's adventures and doesn't let go. A great read about courage, friendship, determination and the beauty of nature.
Age 9+
Similar titles: Lois Lowry's The Giver, J.R.R. Tolkien's The Hobbit.
5. The Harry Potter series
By J.K. Rowling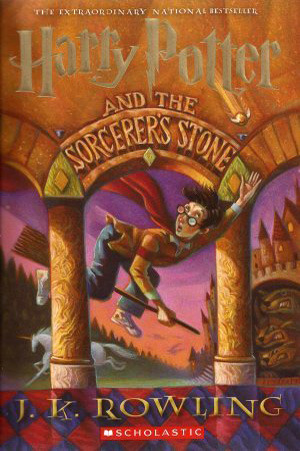 The story of a boy wizard as he comes of age at the Hogwarts School of Witchcraft and Wizardry while attempting to defeat evil Lord Voldemort is of course a phenomenon. But that's not really the reason to read it together.
According to a 2006 Scholastic report, 76% of kids said that reading (or listening to a parent read) Harry Potter made them interested in reading other books, while 65% did better in school since starting the series.
Once kids are hooked, you'll have months of together time getting through all seven books. But be aware, they do get darker as the series progresses.
Age 9+
Similar titles: Brandon Mull's Fablehaven series, Angie Sage's Septimus Heap series, C. S. Lewis' The Chronicles of Narnia series.
6. The Vindico series
By Wesley King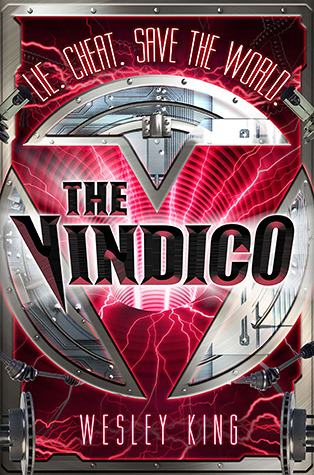 Supervillians on the brink of retirement kidnap five teenagers to train them so they can one day take over the battle with the League of Heroes… Now that's a plot that grabs.
I read both The Vindico and its sequel, The Feros, with my son, a reluctant reader, and every night he begged for one more chapter. King's writing is tight and laugh-out-loud funny, the characters are well-drawn and the adventure is so utterly crazy and charming you don't really know whom to root for. We still talk about the series on an almost-daily basis—that's the power of reading together.
Age 10+
Similar titles: Wesley King's Incredible Space Raiders from Space!, Jonathan Auxier's Peter Nimble and His Fantastic Eyes.
Heather Camlot is a writer, editor and translator based in Toronto. She is currently working on her first middle-grade novel. Follow her on Twitter @HeatherCamlot.
Read more like this:
Check out these 8 books that empower girls through confident, strong, and smart heroines.
Find great tips on what to do when your child "hates" to read.
Math can be fun: here's a list of math books kids will love.