Looking for the perfect gift for Dad for Father's Day? We've got some great ideas for all types of Dads and all types of budgets.
Surprise him with something he really wants this year!
1. Sports Tickets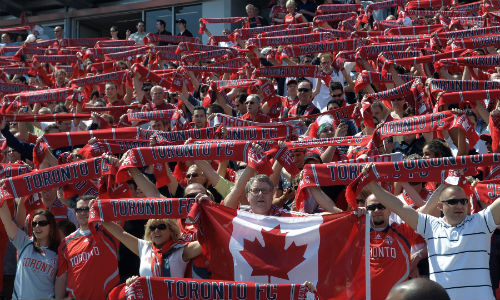 Tickets to see a favourite team or player in action is both a gift for Dad and an excuse to spend some family time together. (Or to have a date without the kids!)
2. Whiskey or Craft Beer Tasting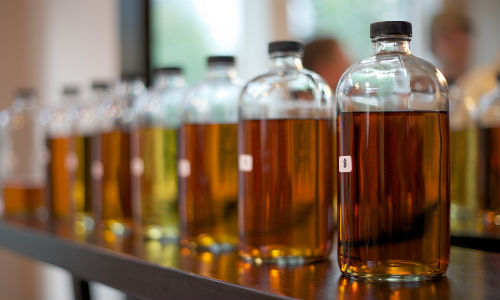 Photo: clappstar/Flickr CC
Tasting events are held by breweries, restaurants, bars, and at niche festivals, and all require an entry fee. Canadian Beer News has a list of beer festivals in Canada. Going for broke? You can book a private tasting with a Scotch sommelier.
3. Massage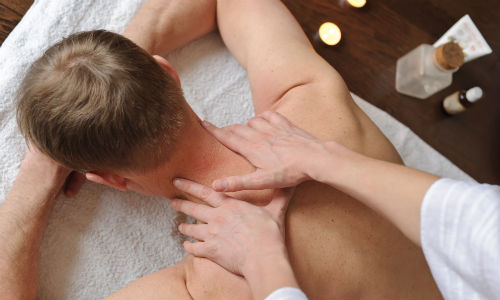 It's often one of the first things we think of for women, but do men not experience back pain too? We know lots of guys who enjoy a good massage. Just be sure to choose an establishment that doesn't cater specifically to women.
4. Tech-Savvy Workshops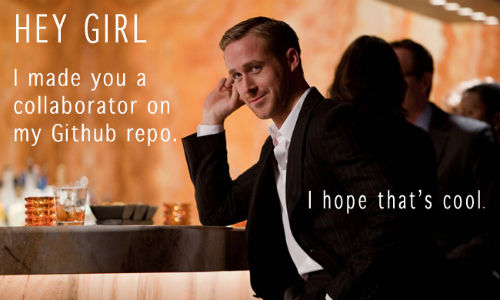 Photo: courtesy Intertitles.com
If Dad has been wishing for time to learn some new tech skills, gift him a two-day CSS crash course or an intro to 3-D printing.
5. Faraday Bag or Pocket Shield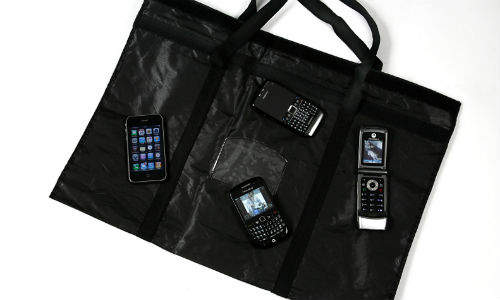 Photo: courtesy Faraday Bag
Faraday cases block external static electrical fields, and if you know what that is, you may want one. Concerned about the possible radiation from cell phones? A Pocket Shield should do the trick.
6. Lock-Pick Card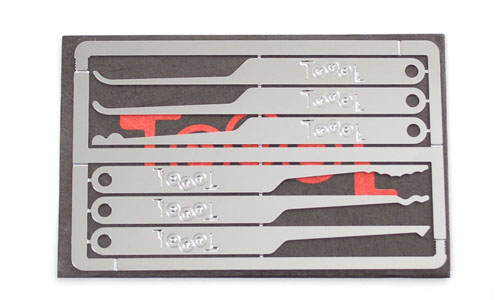 Photo: Ada Fruit
This credit-card-size set of steel lock-pick tools by Toool is bound to impress Dads who have watched a few too many James Bond movies or who has a collection of key-less padlocks.
7. Dad's Playbook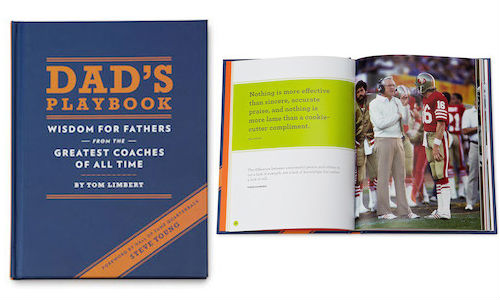 Photo: courtesy Uncommon Goods
The subtitle of this book? Wisdom for Fathers, from the Greatest Coaches of All Time. 'Nuff said.
8. Dudely Dad Bag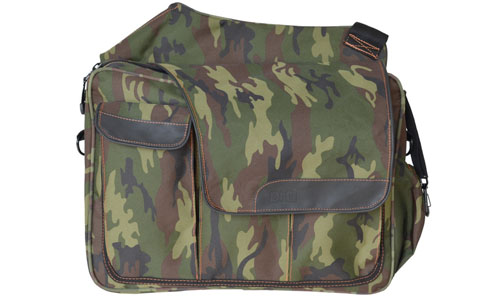 Photo: Diaper Dude Messenger II Bag/courtesy Diaper Dude
Dad needs to carry the snacks, diapers, wipes, and other baby and kid accoutrements, too. Why not get him a manly bag that does it all—even holds his laptop?
9. Grillin' Seasonings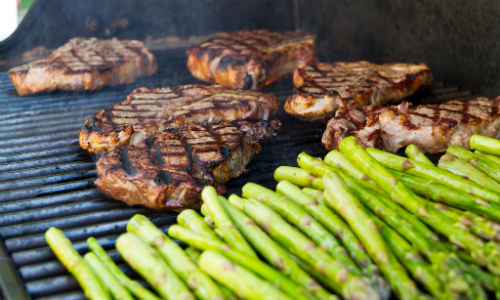 Photo: Another Pint Please…/Flickr CC
We hate to give in to stereotypes, but it's undeniable that Dads get a thrill from the grill. Amp up his dishes with finishing salts (see Salt, too) and other seasonings. Try gourmet shops like Sanagan's Meat Locker or Max's Market  (Toronto).
10. Chocolate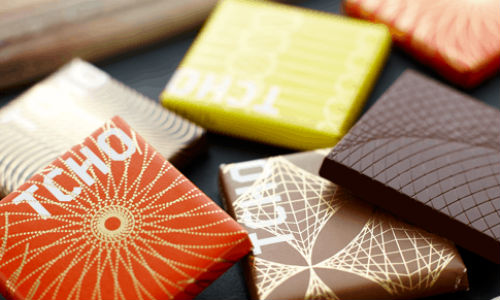 Photo: courtesy Tcho
Who says only women want chocolate? We're particular to Soma Chocolatemaker in Toronto and two gourmet brands found in boutique grocery shops: Tcho (pictured), whose new chocolate pairings walk the line between weird and transcendent (mint astronaut gelato, for one), and Vosges, which has amazing flavours of chocolate bars like Smoke & Stout and Cinnamon & Sugar Bacon.
11. Board Games

Photo: courtesy Catan GmbH
Strategy board games are all the rage and it's something the whole family can do together. If he's new to unplugged gaming, start out with classic gateway games like Settlers of Catan (pictured) or Ticket to Ride. If he's a game nut and you're not sure what to choose, check out Board Game Geek to see what's rated highly.
12. Snazzy Socks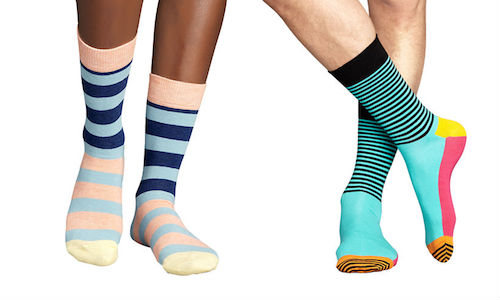 Photo: courtesy Hudson's Bay
Have some fun buying dapper socks Dad can wear to the office (a peep of stripes or argyle makes any guy look like a snazzy dresser). In Toronto, try the city's new sock specialist, Floorplay Socks. Or, if Dad's athletic, go for some high-performance sports socks like these Darn Tough No Show Ligh Cushion socks or Injiji Run 2.0 Lightweight Mini-Crew socks.
13. Manly Candles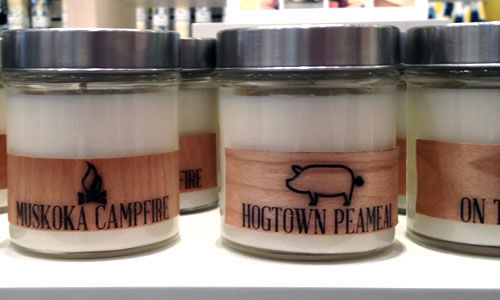 A candle for Dad? When it smells like bacon…yes!
The Smells Like Canada Hogtown Peameal candle is available at Indigo. Another good choice: the Common Good Sage Leaf candle from West Elm. These scents say "sensitive and manly" all at once.
14. Salt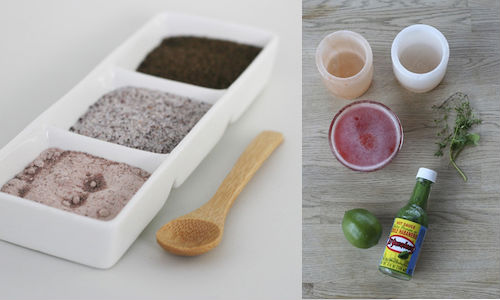 Photo: salt sampler (left), Himalayan sea salt shot glasses (right)/courtesy Selsi Sea Rocks
That's right—salt! Finishing salts are the perfect gift if Dad fancies himself a bit of a chef or a grill-master. Canadian company Selsi Sea Rocks has mixed salt samplers plus habañero-infused salt, slabs of salt for grilling, and even tequila glasses made out of Himalayan salt (pictured, right).
15. Awesome Ear Buds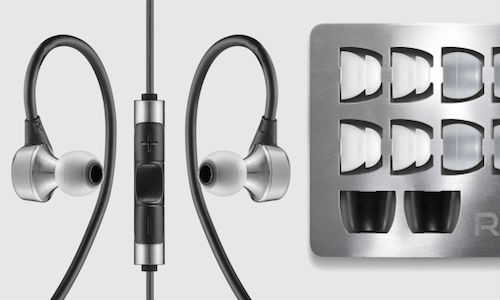 Photo: courtesy RHA Audio
A great-fitting, noise-cancelling pair of earbud headphones makes all the difference on the commute to work or Sunday run. These top-of-the-line Bose QuietComfort 20i Acoustic Noise-Cancelling Headphones http://store.apple.com/ca/product/HB764VC/A/bose-quietcomfort-20i-acoustic-noise-cancelling-headphones are considered the best on the market, and priced to match. But for TK you can get a pretty great pair for less than half that price: RHA MA750i. Both are available at the Apple Store.
Too rich for your blood? Save an already-existing pair of earbuds with the ingenious and inexpensive Nest earbud case.
16. iPad Cover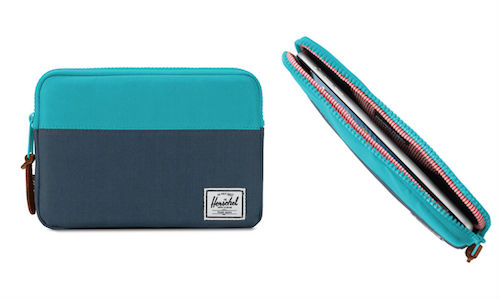 Chances are, Dad has already bought himself the newest generation iPad. Get him a snazzy case to carry it in. This Herschel Supply Co. Anchor Sleeve is available for the iPad, iPad Mini, and iPad Air.
17. Guitar Pick Punch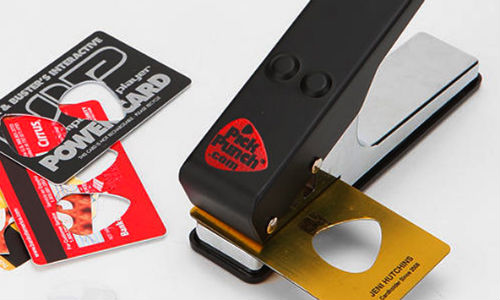 Photo: courtesy Urban Outfitters
Make custom guitar picks out of almost anything with this cool tool. It's available at some Urban Outfitters stores, and online at PickPunch.com.
18. Pressy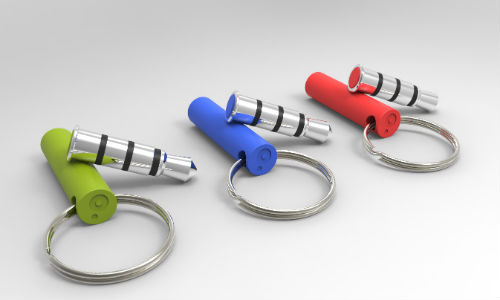 Kickstarter has spawned some pretty cool projects (and some epic duds), but Pressy is one success story that you can now actually buy.
Not much larger than a paperclip, Pressy is an add-on programmable button for your smartphone. It slips into the headphone jack and allows you to quickly access apps (like your camera, voice recording, social media, or flashlight) with a click or pre-set series of clicks. It can be stored in a holder on your keychain when you're not using it. (See how it works.) This is bound to impress Geek Dads!
19. Bike Accessories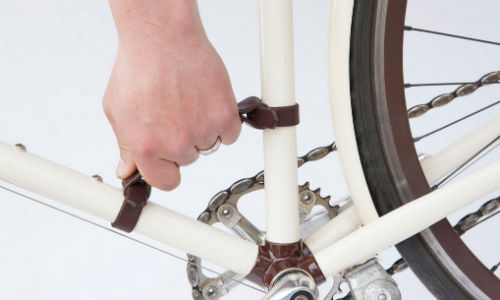 Photo: Walnut Studio bicycle frame handle
Does Dad bike to work or on weekend? These high-performance rain booties will protect his feet—an awesome accessory for any cyclist. Or how about a bike handle? This leather bicycle frame handle (pictured) by Walnut Studio is functional and fashionable. And a roll-away bike fender is great to have on hand for unexpected weather.
20. Classy Family Photos for the Office

Photo: Wood Wall Art | Shutterfly
Make your favourite family photos black and white or get matte prints and place them in some nice frames that are easy to display in the office and totally work-appropriate. Sharp-looking wood wall art from Shutterfly (pictured) require no measuring or cutting on your part. Another option: a custom photo mug—not your typical "I Love Daddy" mug.
21. Picnic With Dad's Favourite Foods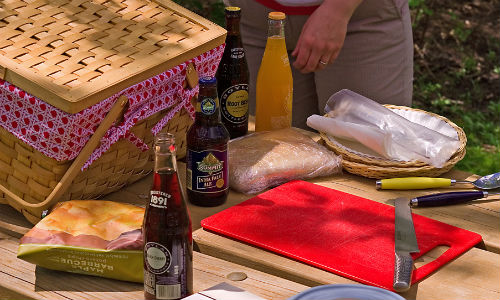 Photo: Jeremy Noble/Flickr CC
Plan a picnic with everything Dad loves—no matter how unhealthy or unpalatable to the rest of the family: a Dagwood with all the fixin's, Caesar salad with real anchovies, extra-vinegary potato salad, potato chip flavours you usually roll your eyes at, those lemon squares that are sugar-shock sweet, and his beverage of choice. (Sorry, Mom, you're the DD today.)
22. Greens Time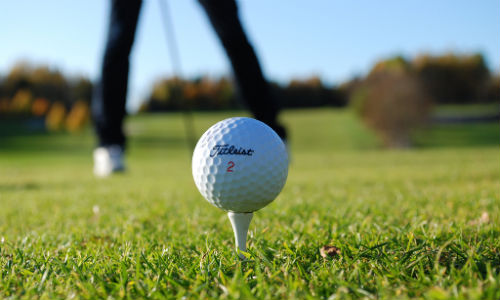 Photo: Tord Sollie/Flickr CC
What does a golf-loving guy always need? More golf! He's probably picky about his accessories, so just get him something he can definitely use: more time on the course.
23. Aeropress Espresso Maker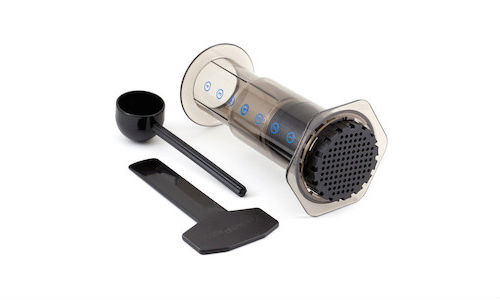 Easy, amazing-quality, no-fuss espresso at home, at the office, or for travel or camping!
All coffee-lovers should have an Aeropress. It creates a better espresso than most home machines, with no electricity required. Don't take it from us: it's highly recommended by (and available from) some of the most lauded coffee roasters and producers in North America like Blue Bottle Coffee, Pilot Coffee Roasters , and 49th Paralell Coffee.
24. Homemade Video

Source: Benjamin J. Ames/YouTube
You know that video-editing software that came with your computer? And all those videos you take of the kids? Put them to good use and start a Father's Day tradition of making Dad a short video reminding him of the past year. Wrangle the kids for a personal message. Good luck making something as adorable as the video above!
25. Date Night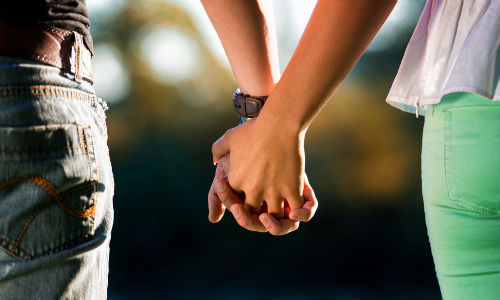 This is from Mom to Dad, and it may be what he wants most!
READ MORE LIKE THIS:
Looking for kid-made gifts for Dad? Check out 8 DIY Father's Day gifts kids can make and our Father's Day Gift Guide from the kids.
The best things for Dad may be free: plan one of these 12 fun, free things to do on Father's Day this year.
Sign up for our newsletters to get the latest articles delivered to you!