You've made your holiday shopping list, checked it twice, and yet you still have no idea what to get for Grandma and Grandpa from the kids this year. Slippers and a box of Toffifee just doesn't convey the right level of significance or appreciation for the people who love (and spoil!) their grandkids so much.
If you're stumped for a perfect, meaningful gift idea, we've got you covered! From handmade surprises to store-bought keepsakes, we're sure that Grandma and Grandpa would be thrilled to unwrap any of these thoughtful gifts this year.
1. Custom Photo Book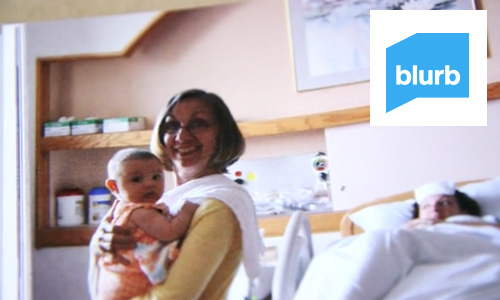 What grandparent doesn't love to show off photos of their grandchildren? Collect Grandma and Grandpa's favourite photos of the kids, and compile them into one lovely keepsake book that they'll cherish for years to come. Creating a custom photo book online is quick and easy. (Shopping from the comfort of your couch? Yes, please!)
For another twist on the photo book idea, let kids select a scrapbook at your favourite craft supply store, and help them build the perfect custom album, complete with photos, stickers and handwritten messages.
Custom Photo Book, starting at $15,
Blurb.ca
2. Framed Photo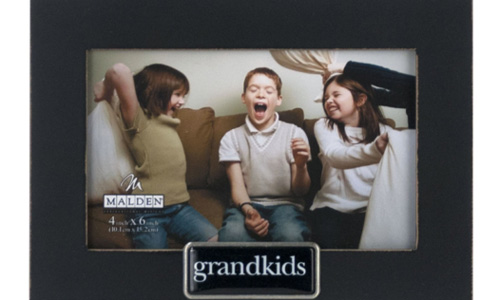 If a whole book isn't quite your style, have your kids select a favourite photo taken with their grandparents this year (or choose a pic that you know their grandparents love) and have it enlarged, and framed.
You could also do a special family photo shoot with messages for grandparents, like this great idea from Destination: Craft.
Grandkids Photo Frame, $16,
Amazon.ca
3. Handmade Mug and Tea Set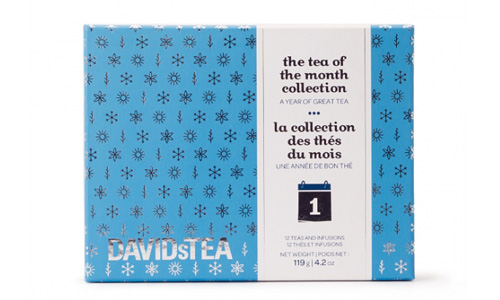 For grandparents who love a good cuppa, a custom mug designed by your child (like this colourful one from SheKnows pairs perfectly with a collection of loose-leaf teas.
The Tea of the Month Collection, $26,
DavidsTea.com
4. A Chance to Share Their Story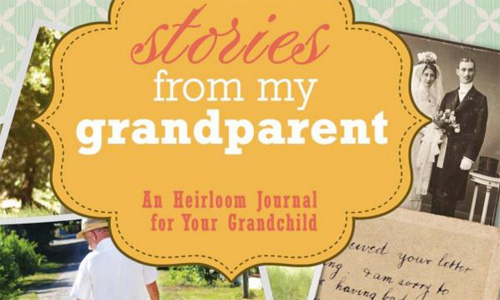 One day, when your kids are all grown up, they'll likely want to know more about their grandparents' lives. We love the idea of gifting grandparents with this heirloom journal so that they can share their stories and memories in their own words. And one day, it will make its way back to your kids as a beautiful piece of their family history.
Stories From My Grandparent: An Heirloom Journal for Your Grandchild by Susan Adcox, $19,
Chapters.Indigo.ca
5. Family Tree Bracelet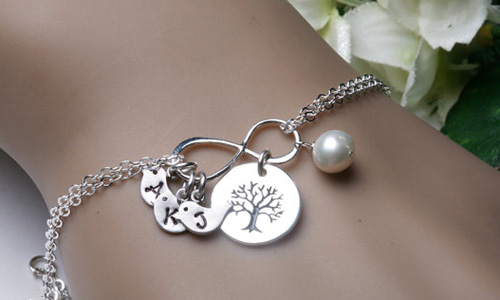 Let Gran wear a symbol of her grandkids' love year-round with a beautiful piece of custom jewelry, like this family tree bracelet by Bird Eden Jewelry. The tree represents family, while the infinity charm reminds us that family is forever. Small bird charms can be customized with your children's initials.
Family Tree Bracelet, $56,
Bird Eden Jewelry
on Etsy
6. A Wild Adventure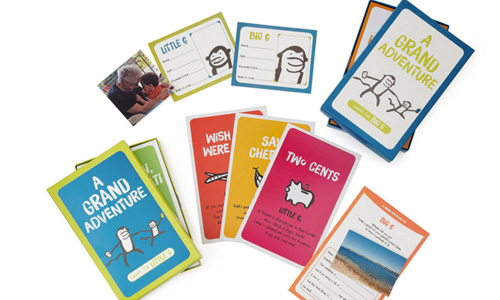 The best part of hanging out with grandparents is the memories that you get to make together. Whether you're having a giggle-filled dance party or whipping up a batch of Rice Krispies treats, time spent together is all about fun.
Take things up a notch with this adorable set of activity cards by artist Patricia Carlin that will have little ones and grandparents sharing "a grand adventure" every time they're together. Grandma and Grandpa are sure to love this unique gift! (Best suited for kids ages 4–10.)
Grandparent + Grandchild Activity Set, $49,
UncommonGoods.com
7. Bragging Plaque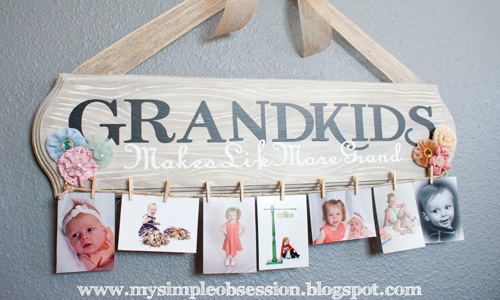 If you're in a DIY mood this year, gather a few supplies and surprise Grandma and Grandpa with this cute handmade sign from My Simple Obsession that doubles as a photo holder. This is a great project for older kids to take on, with help from a parent. We love that photos can easily be swapped out, making it easy to show off this year's school photos or pics of a new family member.
Visit My Simple Obsession for the
complete tutorial
.
8. Cross-Stiched Family Portrait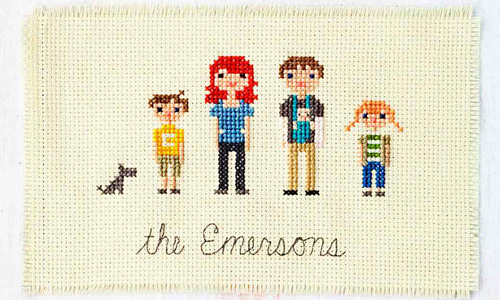 For kids with a knack for sewing, this sweet cross-stitch project from Martha Stewart would make any grandparent proud. Frame the final product, or turn it into a decorative pillow for a truly one-of-a-kind gift.
Find the
full instructions
on MarthaStewart.com.
9. The Gift of Time
It may sound cheesy, but sometimes simply spending time with grandkids is the best gift of all for a grandparent. Kids can help create a custom coupon book that includes ideas for family get-togethers, bi-weekly family dinners, a monthly "Day with Grandma," or whatever works best for their schedule and yours.
If distance makes regular get-togethers nearly impossible, set up a weekly phone call (or Skype/FaceTime dates!) so you still get that one-on-one time to check in and catch up.
READ MORE LIKE THIS:
Sign up for our newsletters to get parenting and family fun articles delivered to you!