Counting down to the holidays is almost as much fun as Christmas morning. Or at least, it can be! With advent calendars, a fun surprise can be waiting for your kids every day in December. And while you might be thinking, "Do I want my kids having chocolate every day?", we've got great news.
Advent calendars are so much more than the traditional chocolate options of yesteryear. There are calendars with toys your kids will play with all year. We've got everything from race cars and hair accessories to craft supplies and Marvel characters.
We've rounded up the best 14 advent calendars that aren't chocolate… and one that is (because how could we resist?).
FunKo Advent Calendar
If you've got a FunKo fan in your home, you can't miss this Marvel FunKo advent calendar. Countdown the Holidays with 24 Pocket POP's of all the best Marvel characters. And if your little one is more of a Potterhead, Funko's Harry Potter advent calendar can help make the lead up to the holiday simply magical.
Marvel, $60.00 at Amazon.ca | Harry Potter, $73.00 at Amazon.ca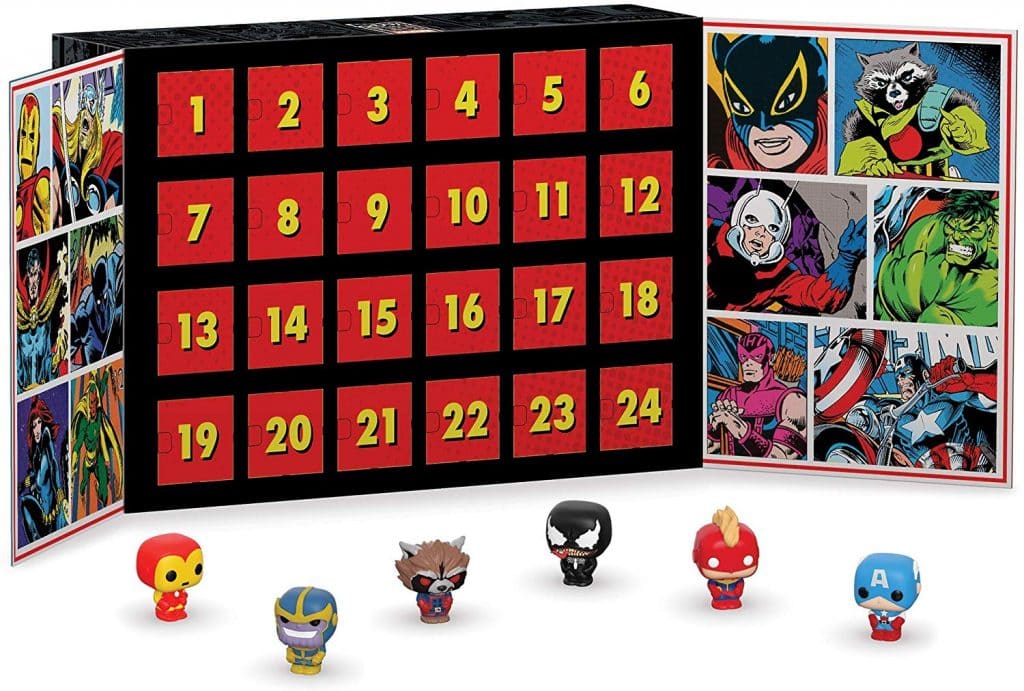 Hot Wheels Advent Calendar
Take your family to the races with this Hot Wheels advent calendar. Start unlocking surprises on the first day of December for a Christmas Day countdown in Hot Wheels style! Your kids will get eight decorated Hot Wheels vehicles as well as sixteen accessories for every day leading up to the holidays. As a bonus, the calendar includes a foldout playmat for kids to play with their new Hot Wheels.
$35.00 at Indigo.ca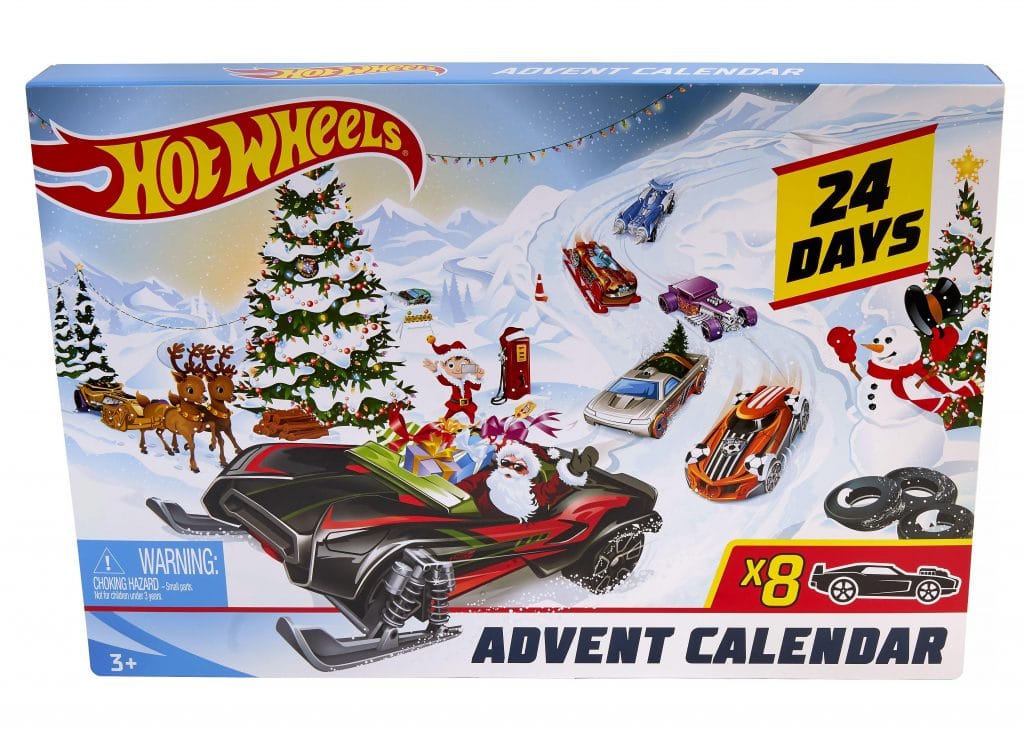 Little People Advent Calendar
Perfect for the little people in your life, the Little People advent calendar is a great way to build the excitement as Christmas gets closer. With 24 Little People friends and accessories, you're little one will have something new to play with every day.
$45.00 at Amazon.ca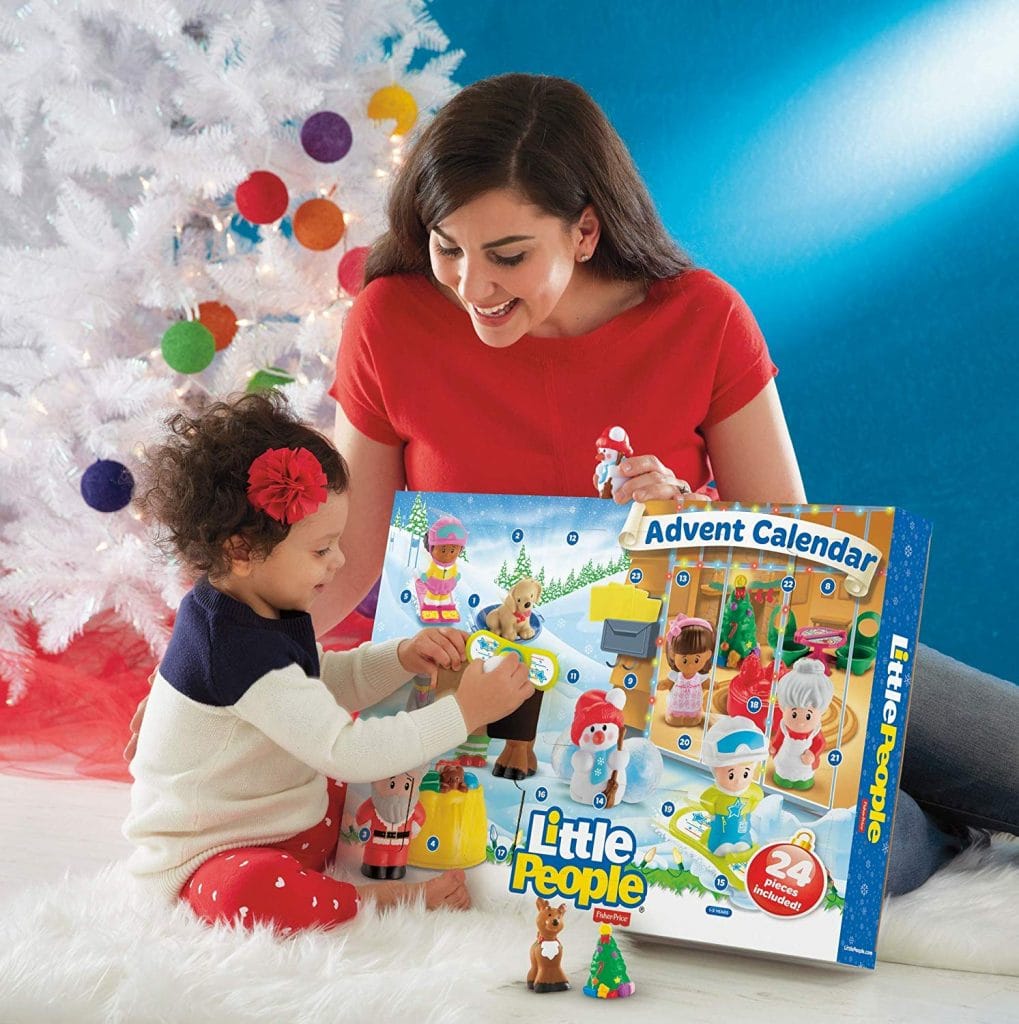 Crayola Christmas Countdown Advent Activity Calendar
Crafty kids will love this advent calendar. Celebrate the season with 24 daily activities to keep you in the holiday spirit right up to the big day! Open each door in the advent calendar to find an easy activity and a cool Crayola tool to complete it. Kids will even get to decorate their own ornament.
$25.00 at Well.ca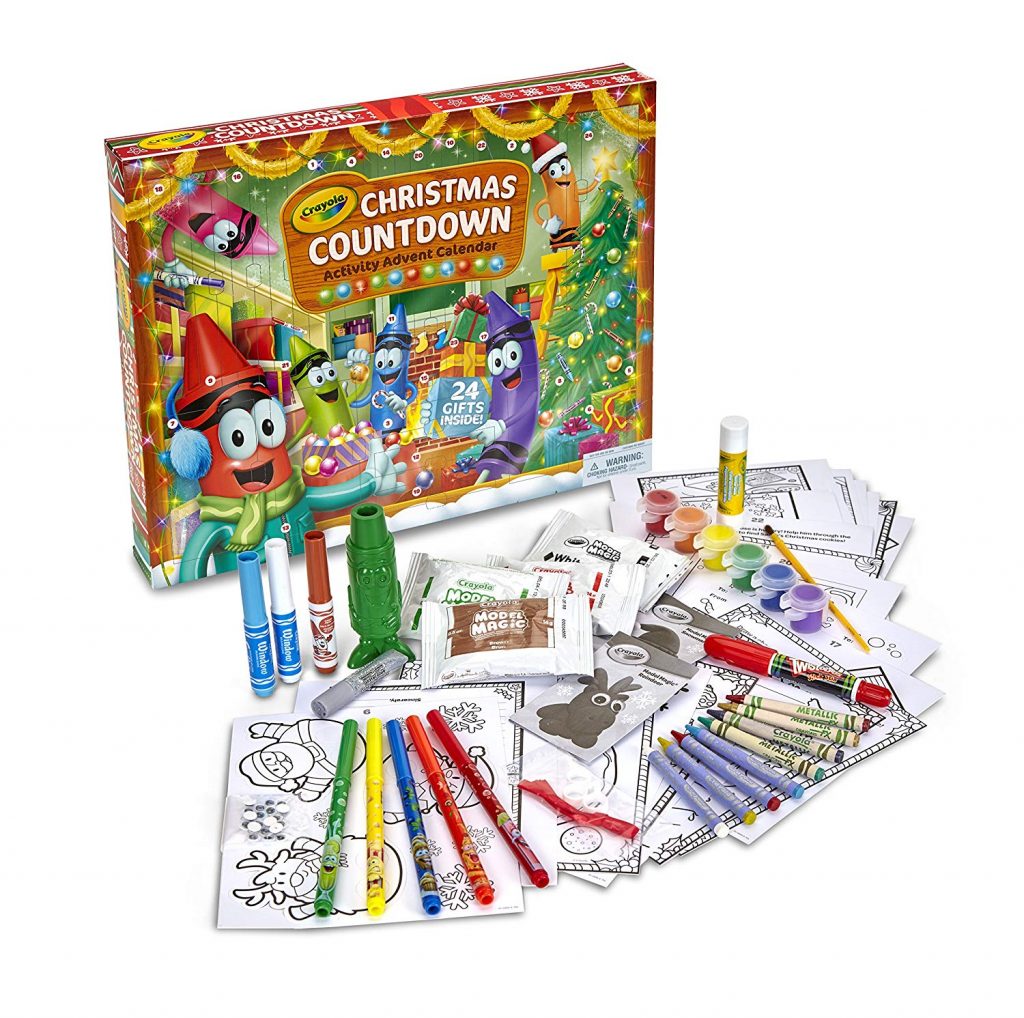 Step2 My First Advent Calendar
Great for the youngest members of your family, Step2's My First Advent Calendar has 25 small bins where you can hide fun surprises for each day. And as a bonus, it's also a great way to teach numbers, the concept of time, and the art of patience. Create a new family tradition with this cute and colourful snowy cottage.
$50.00 at Walmart.ca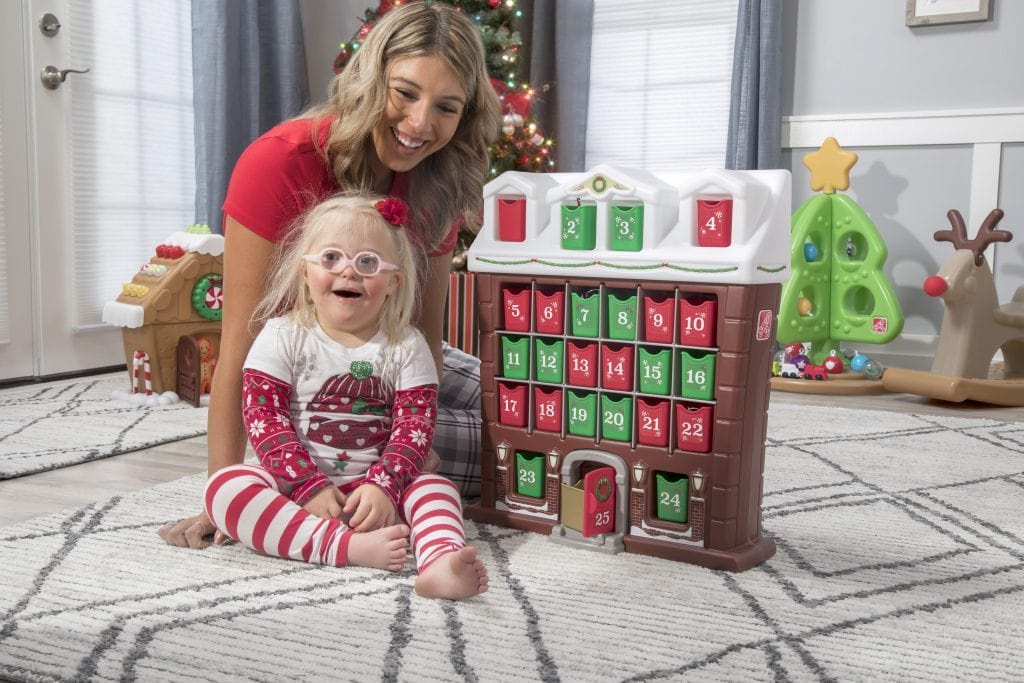 Cars Advent Calendar
Packed full of your favourite Cars characters, this colourful advent calendar is a great way to countdown to Christmas. Behind each door you'll find either an accessory or a die-cast mini character vehicle. By the final calendar day, the storytelling pieces and die-cast mini racers create a complete play set.
$32.00 at Amazon.ca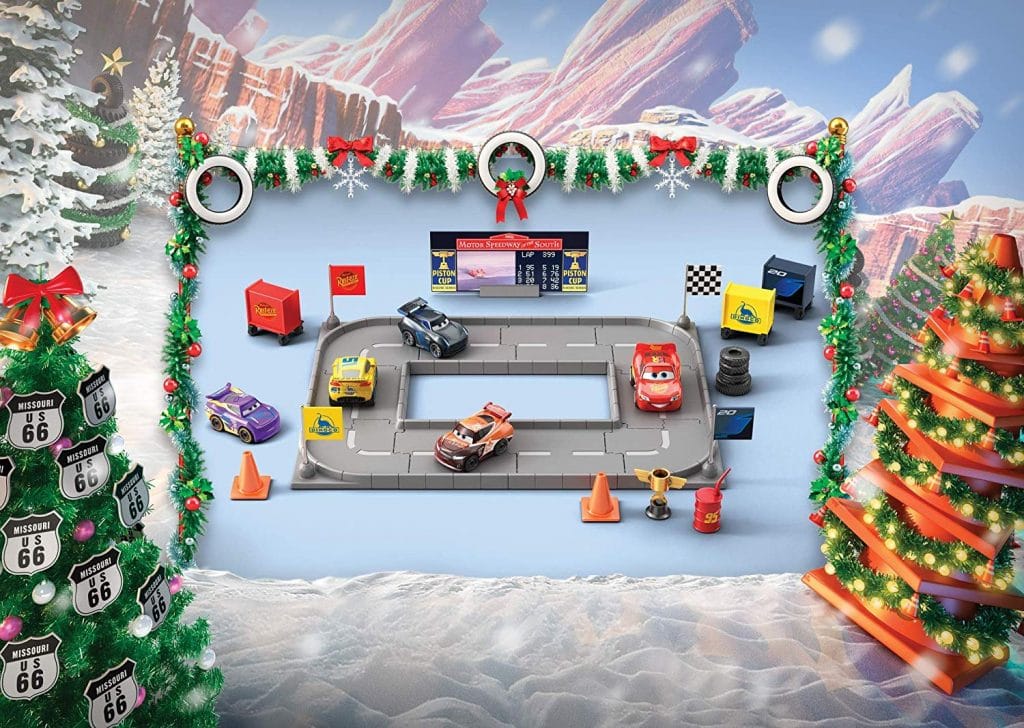 Eyecandy Hair Accessory Advent Calendar
This 12-day advent calendar has a special hair accessory in every compartment. With fun pieces like a velvet scrunchie and jelly spirals, to more classic options like claw clips and snap barrettes, this advent calendar is great for pre-teens.
$35.00 at Amazon.ca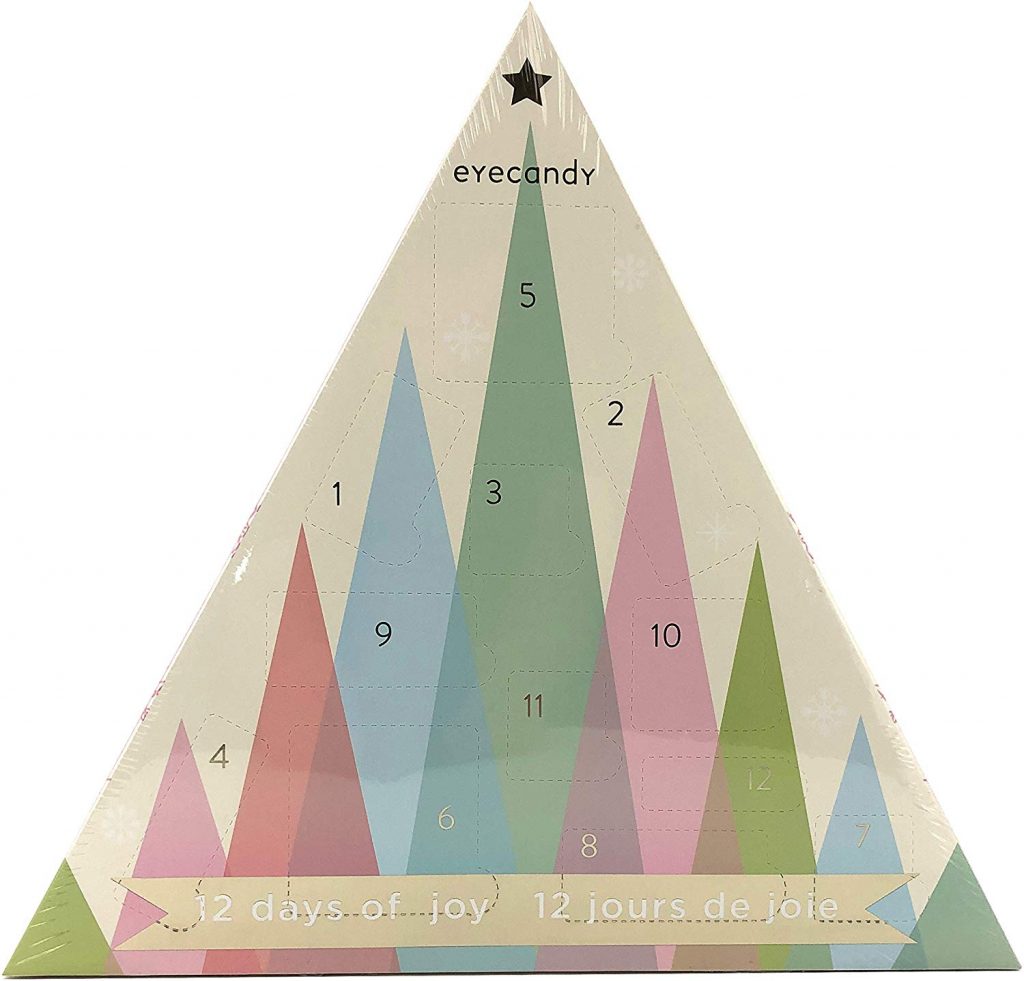 Dinosaurs Advent Calendar
Do you have a budding paleontologist on your hands? Then the new Dinosaurs advent calendar if the perfect way to countdown to the holidays. The advent calendar hides 24 fabulous surprises behind its little doors, shortening the wait until the big celebration! The advent calendar features cool dinosaurs and plenty of accessories for young dino-experts to enjoy.
$36.00 at Indigo.ca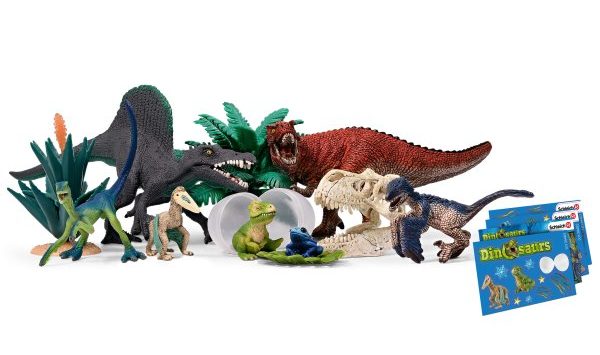 Squish 24 Days of Candy
We often think it's all about chocolate by Squish is setting the record straight: gummies make a great advent calendar, too! Every day leading up to the big day, fall in love with a different delicious gummy. As a bonus, this calendar is stuffed full of vegan gummies, making it perfect for everyone.
$39.00 at SquishCandies.ca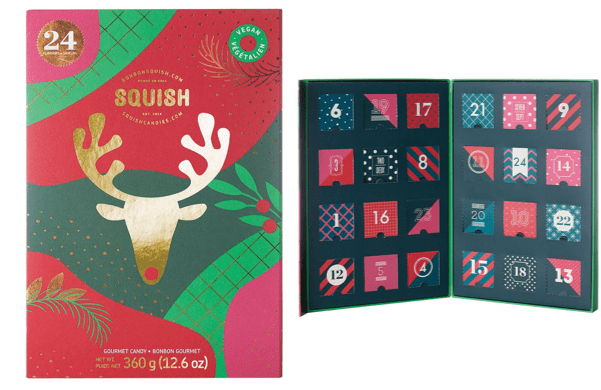 LEGO City Advent Calendar
Build your very own winter wonderland with the LEGO City advent calendar. With over 230 pieces, 7 minifigures, and 3 vehicles, kids can build a different present every day leading up to Christmas. The minifigures and toys can be built together with all other original LEGO sets and bricks for even more creative play.
$32.00 at Amazon.ca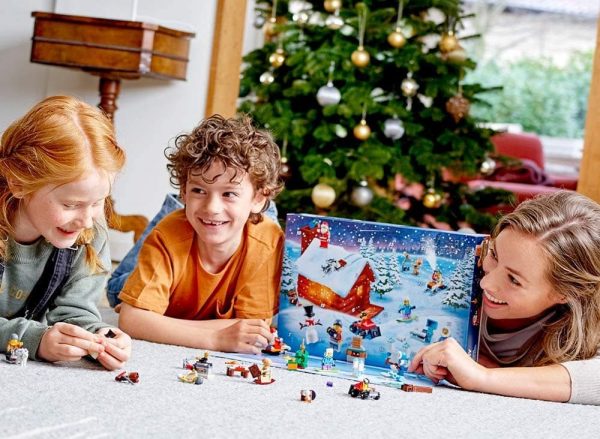 Playmobil Advent Calendar
Whether your child is all about a royal winter scene, a fire rescue mission or a day with the horses, Playmobil has a variety of fun advent calendars. Each calendar contains twenty-four surprise items for each day leading up to Christmas. Once all the pieces are revealed, your child will have a full playset where they can let their imagination run wild.
Crystal Palace, $24.00 at Indigo.ca | Horse Farm, $24.00 at Indigo.ca | Fire Rescue, $24.00 at Indigo.ca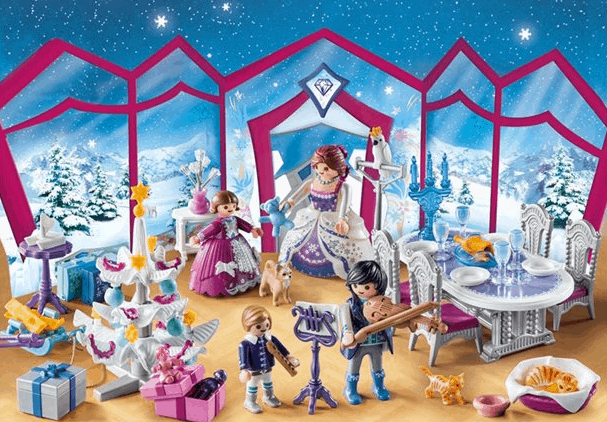 Godiva Advent Calendar
Because how could we resist? We figure if you're going to go the chocolate route, you might as well go for the best of the best in chocolate—Godiva!
$30.00 at Godiva.com