In spring, with the warmer weather comes the return of locally grown foods. Vegetables like fresh lettuce, and other green veggies are the first to pop up and signal a return to lighter, healthier eating.
While it can be difficult for many parents to get their little ones to eat their greens, here are some of our favourite kid-friendly recipes featuring some locally-grown vegetables that are sure to impress those little tastebuds.
Look for them at your local grocery store or farmer's market. Most of these are also incredibly easy to grow yourself if you're so inclined and have the space. Plus, kids are more likely to eat something they've grown themselves!
1. Scapes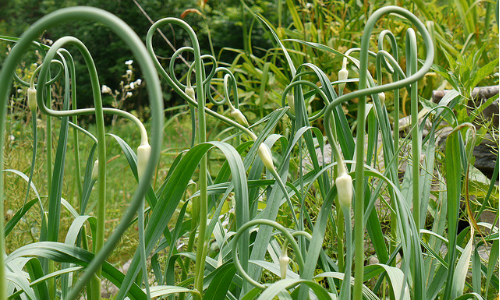 photo: Rebecca Siegel/Flickr CC
One of the earliest signs of spring, these flower shoots from garlic plants have a delicious, mild garlicky flavour that makes for a great twist on the traditional basil pesto.
This Garlic Scape Pesto from Saveur.com would be perfect on crostini, mixed into your favourite pasta or as a fun way to whip up "green eggs" or liven up your mashed potatoes.
2. Lettuce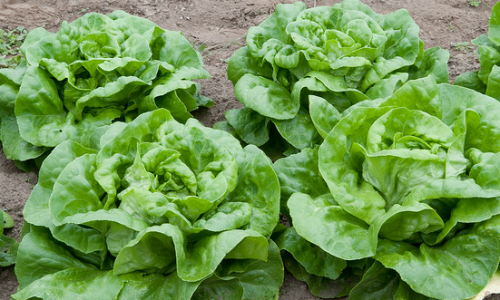 photo: Dwight Sipler/Flickr CC
While greenhouse-grown lettuce is available year-round, homegrown or locally grown varieties can be planted as soon as the ground thaws and sown throughout the summer for continual harvest.
Red leaf lettuce is one of our little's favourites and is perfect as the base for a simple salad with a homemade vinaigrette, like this Red Leaf Lettuce Salad from CanadianLiving.com.
3. Rhubarb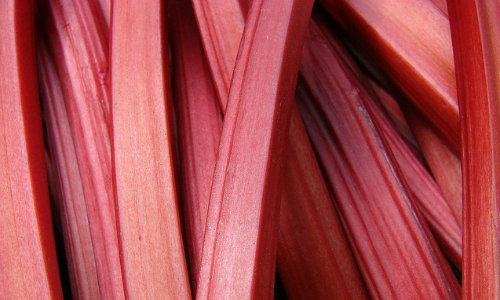 photo: Emma Forsberg/Flickr CC
Although it's typically used like a fruit in culinary preparations, rhubarb is one of the hardiest spring vegetables and one of the first to poke its way up through the dirt after the snow melts.
The delicious Patience's Rhubarb Muffins from MBA Mama Musings are a staple in our house during rhubarb season and a kid favourite. You can omit the oil and cut the sugar in half if you're looking to save on fat and calories without it affecting the flavour.
4. Asparagus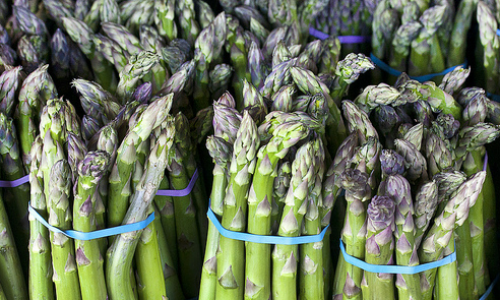 photo: liz west/Flickr CC
With a peak season in Canada of May through June, asparagus is a great source of fibre and iron for growing bodies. Its stalk shape is also great for little hands to grasp and dunk.
The Crunchy Asparagus Fries recipe from Sweet Potato Chronicles is the perfect gateway to getting this healthy green veggie into your child.
5. Broccoli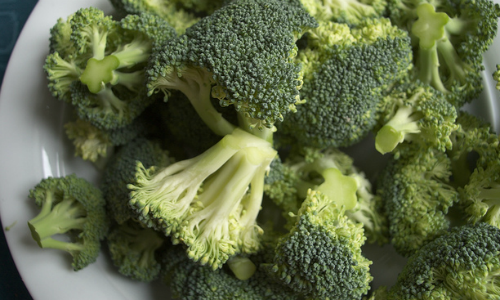 photo: Steffan Zahn/Flickr CC
These "little green trees" can be pretty pleasing to kids on their own with a fun moniker and can also be blended in with other veggies like mashed potatoes or in a cheese sauce for homemade macaroni and cheese.
The Green Mac n Cheese recipe from Weelicious.com is sure to delight.
6. Green Onions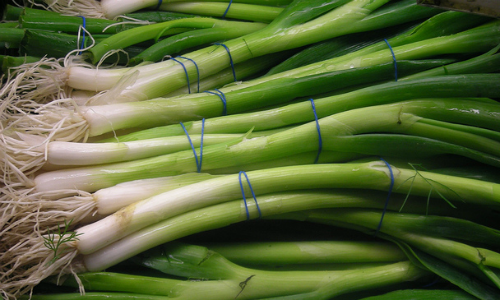 photo: wikioticslan/Flickr CC
My little guy is probably the exception rather than the rule, but I'm always surprised at just how much he loves onions in all their forms. If your little one isn't such a fan, adding in a few as a salad or baked potato topper is a good place to start.
Rachel Ray's Green Onion Hash Brown Potatoes recipe makes a great breakfast side and requires just five ingredients to make!
7. Peas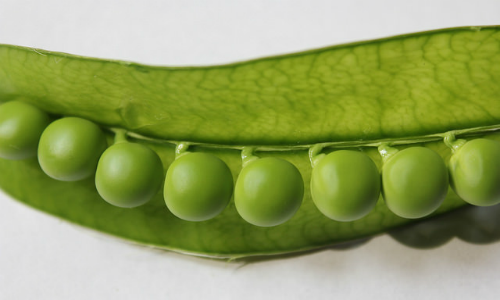 photo: Ritesh Man Tamrakar/Flickr CC
Peas might have a reputation as one of the most boring and bland vegetables, but that's probably only because of how most people prepare them: boiled and served up plain.
But try topping a pizza with them and watch how quickly everyone dives in! Martha Stewart's Ham-and-Peas Pizza recipe is sure to be a hit.
8. Radishes

photo: See-ming Lee/Flickr CC
Perfect for home gardeners, radishes grow quickly and add a nice peppery kick to salads and veggie platters.
Thanks to Lindsay at Pinch of Yum for Cinnamon Sugar Radish Chips—a sweeter take on this spring veggie.
9. Spinach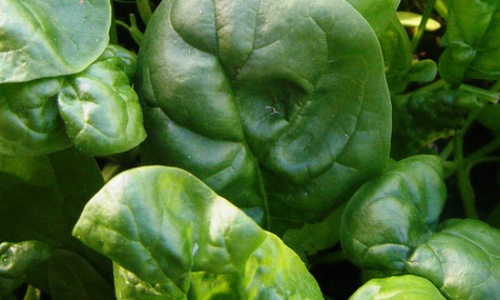 photo: Robin/Flickr CC
Chock full of iron and fibre, spinach can easily be snuck into things like smoothies and egg dishes without a noticeable taste difference.
In a homemade Hot Spinach Dip (this recipe from Stephanie Gallagher via About Food) it also becomes the perfect gateway to get kids dipping—and eating—even more vegetables.
10. Strawberries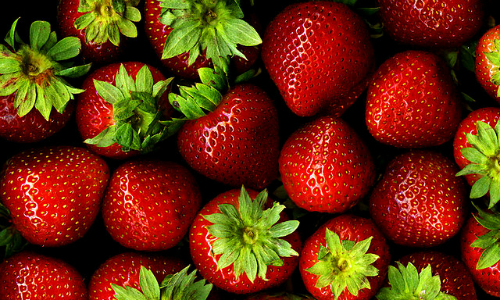 photo: Sharon MollerusFlickr CC
The strawberry is admittedly not a veggie, but it is one of the first late-spring fruits to makes its way onto tables across Canada—and strawberries taste simply sublime when in season and picked locally.
You likely won't have any trouble getting your kids to eat them, but if you do, these Strawberries and Cream Sandwiches from Alida's Kitchen just might change their minds.
Caitlin McCormack is a writer, editor and full-time mama to one cool little dude. When she's not spending time at the park or working on recipes in the kitchen, you can find her lifting weights, growing her own veggies, or enjoying some precious time with her shift-working husband. Read her blog at Big City Mama or follow her on Twitter @Caitlin_Writes.
READ MORE LIKE THIS:
Forever looking for snacks to keep the crocodiles at bay? Stock up on these 39 healthy pantry essentials for lunches and snacks.
As the weather warms up, so does the grill. Give the basic burger a makeover with these tips for building a healthier burger.
Short on time? Whip up 15 junk-free last-minute after-school snacks like a boss!
Sign up for our newsletters to get the latest articles delivered to you!