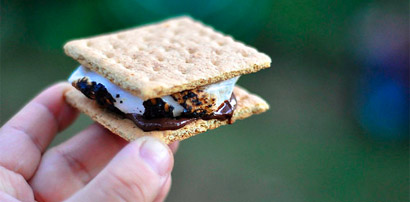 Last summer I started pulling together a list of activities I had done as a child that I wanted to make sure my son did, before he grew up and became too jaded or too busy.
Since then I have been adding to the list – mostly activities I hadn't done as a child that I want him to experience (again, before the jaded years set in and he starts constantly rolling his eyes at me.)
Now I am in the lovely and unique position as the Editor in Chief at Help We've Got Kids; I am not in the dark about what is going on (of course whenever I was in the dark before, Help was usually the first place I turned.) I have all of this amazing information at my fingertips (as do you!) with the most comprehensive listing of classes, activities, programs, events and parenting resources available, right here.
With this in mind, I thought that my first order of business ought to be to share my own private bucket list. The actual list is pages and pages long (and of course it's alphabetized and colour-coded), covering everything from hockey lessons to arts and crafts projects to various camps. For the time being, I've narrowed it down for you so you won't be here all day.
These are ten activities that I'd like to do with my son (or have him do himself) over the next six months. Most are things that I did at his age and loved; all are experiences I think every six year-old should have under their belt.
Check back as I cross things off this and add more to it, and as this site expands in general – it promises to be a wild (but extremely well-organized) ride.
1. Jump in a (deep) mud puddle.
2. Catch (and hopefully eat, or release) a fish.
3. Work towards a yellow belt (level one) in karate.
4. Call loons or an owl (and hopefully get a response.)
5. Plant it, grow it, eat it; learn how that circle works.
6. Camp outside; go canoeing; have a campfire; make s'mores.
7. Eat dim sum.
8. Fly a kite.
9. Watch the sun rise on the lakeshore or on a dock.
10. Make bread or pasta (or both!) from scratch.
Jennifer Hamilton, Editor in Chief at Help! We've Got Kids